Jessica Krakoski
Associate Director of Publicity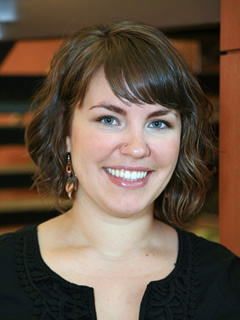 Jessica Krakoski loves a challenge. She never shies away from a difficult task, and more often than not, she wins the day with perseverance and smarts.
She was born in Vestal, New York and proceeded to move around the country with her mother and IBM exec father. She, along with her younger sister and brother, lived for a time in Liverpool, New York; Scottsdale, Arizona; and finally, Grapevine, Texas, a suburb of Dallas-Ft. Worth. Along the way, Jessica made new friends, excelled in school, music and dance, and eloped a great love for books and literature.
And she loved business. She graduated Phi Beta Kappa from The University of Texas with a double major in Marketing and English. After completing her thesis and graduating from the elite English Honors Program at UT, Jessica applied to the Columbia Publishing course offered at Columbia University. This program only allows a maximum of 100 students per year, and after discovering that she had been accepted, she packed two suitcases and headed for a new life in The Big Apple.
Jessica's first job in publishing turned out to be at Simon & Schuster's Simon Spotlight Entertainment imprint, a purveyor of mostly pop culture and celebrity memoirs. She distinctly recalls her first day on the job: "My boss called me in and said that she would be busy the next few days and I would need to accompany Tommy Chong around to his media meetings and interviews. I'm brand new to the city, I have no idea what I'm doing, and I'm way in the deep end of the pool on day one. It was the best intro to PR I could have asked for." She obviously rose to that challenge, too. She went on to a stellar career there, and worked with many notable authors before leaving to take a position at the Perseus Books Group.
Her love for business and books coalesced as she became a Publicist for Basic Books, an imprint of the Perseus Books Group that specializes in non-fiction and business titles. After a successful two year run, she came to the attention of Barbara Henricks and her team, while working together on the publicity and PR for a Basic business title.
Though Jessica enjoyed her sojourn in the media capital of the world, she is excited about returning to Texas. "I've missed Austin, and I'm delighted to be getting back there," she says with a mixture of joy and anticipation.