Megan Grajeda
Publicist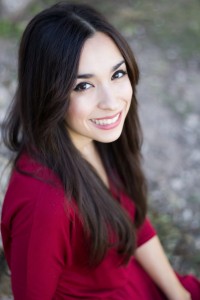 Megan Grajeda joined the Cave Henricks team in 2012, after spending six years as a freelance copywriter and publicist for visual artists in the San Antonio area.
She discovered her passion for celebrating and sharing great ideas while on staff at The Trinity Review, Trinity University's literature and arts magazine. But, it was through her role as host of a public affairs program on KOOP-FM—where she had the opportunity to interview prominent social leaders and activists—that she was inspired to pursue a career in public relations.
In her role as publicist at Cave Henricks Communications, Megan combines her media experience and love of great ideas to bring our authors' books to widespread attention.
Megan graduated with degrees in English and Women's and Gender Studies from Trinity University. She earned the university's distinctive People Who Make A Difference Award for her campus leadership and initiative.
She enjoys game nights and spending time with her family and friends in her hometown of Austin, Texas.