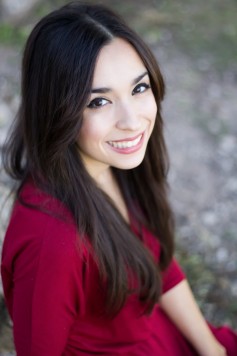 Megan Grajeda joined the Cave Henricks team in 2012. Prior to that, she was hustling as a freelance publicist for visual artists and copywriter for startups in Central Texas. Upon her first interview with Cave Henricks, she was immediately inspired by their work in promoting legendary names and books in the serious non-fiction space. Since earning that first position, she has demonstrated professional growth through four promotions and savvy, thoughtful media relations for dozens of authors on topics ranging from business and leadership to current events and technology.
Always a bookworm, Megan graduated from Trinity University with degrees in English and Women's and Gender Studies. The rigorous programs and challenging academic environment honed her mastery of tough material and intellectual engagement with the world around her. She went on to interview prominent social leaders and activists for a public affairs radio show as well as plan local events for Women's History Month in her spare time.
At Cave Henricks Communications, Megan gets to talk about incredible books and put her aptitudes for foresight, analytical reasoning, and idea generation to use every day. She is driven, as a world citizen, to advance brilliant work by smart people and to advocate for causes that matter. She does so through reading and writing, research, and the artistry of public relations.
Megan has secured coverage in top-tier, national media outlets, including The Atlantic, Fast Company, NPR, Entrepreneur, The Wall Street Journal, Fortune, and The Daily Beast. Her last name is pronounced "gruh-hay-duh."