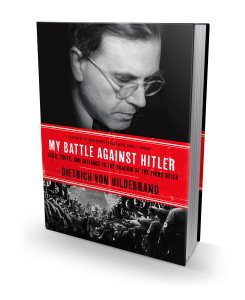 Faith, Truth, and Defiance in the Shadow of the Third Reich
by Dietrich von Hildebrand; Translated and Edited by John Henry Crosby with John F. Crosby
Image Books
October 2014
In this eagerly-awaited translation of Dietrich von Hildebrand's memoirs, we join him as he abandons his beloved home in Germany to go to Austria where he establishes the premiere journal in the intellectual and cultural battle against Nazism. We watch him awaken slumbering minds and muddled consciences; we marvel at his immunity to the ideologies of his day, especially anti-Semitism. And we are moved by the fearless and serene spirit with which he endures the constant danger of assassination so that he may remain steadfast in his fight.
---
Every Moment is a Choice
by Mindy Hall
Copper Bay Press
October 2014
The role of habit, with ingrained patterns of behavior both in our work and personal lives, has come under close scrutiny recently. Most agree that we all tend to repeat behaviors that have given us positive results, not stopping to look closely at these unchallenged patterns.
---
Harness the Power of Word of Mouth Marketing to Drive Brand Growth
by Ted Wright
McGraw-Hill
November 2014
A word-of-mouth marketing pioneer shows how to measurably impact the bottom line with a powerful WOMM campaign
In Fizz, Ted Wright teaches marketing professionals and entrepreneurs how to create and test a brand's stories for maximum word-of-mouth impact; build the communications network to tell it; harness Big Data for WOMM; find and train influencers; and measure a campaign's success. Along the way, he debunks popular marketing myths regarding the broadcast model, social media, influencers, and the idea that the medium is more important than the message.
---
by Mark Beckner
Apress Media LLC
December 2014
The art of business is often hidden behind the corporate veil – but when running your own business, you will need to understand first-hand every aspect of this art. The Coder's Path to Wealth and Independence outlines how to transform from being a skilled programmer to being a highly creative and effective businessperson.
---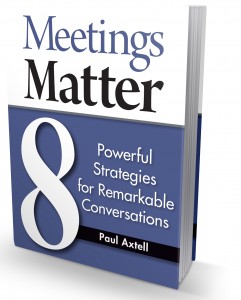 8 Powerful Strategies for Remarkable Conversations
by Paul Axtell
Jackson Creek Press
January 2015
America has become a nation "stuck in a meeting." Between corporate boardrooms, all hands meetings, and conference calls, few of us can claim our time is meeting-free. Even fewer can claim every "mandatory session" was worth it. But Paul Axtell – a consultant with more than 30 years of experience in personal and professional organization – says meetings themselves aren't the problem. In his new book, he defends the importance of meetings, explains how they've gone horribly wrong, and offers eight ways to fix our meeting problems so they stop wasting time, and instead build and boost valuable relationships.
---
The Art of Literary Improvisation
by Randy Fertel
Spring Journal Books
March 2015
In A Taste for Chaos, literary scholar Randy Fertel explores the literary equivalent of the insight-in-the-shower moment: improvisations, or texts that claim spontaneous composition. Whether the authors claim to have written them in a dream, instinctively, off the top of their head, or when drunk, they have done so – so they claim – without effort, and their texts are more valuable because of it. And as Fertel points out, while self-styled spontaneous texts claim to be unlike anything we have ever seen before, they actually abound across genres and time, from the epic sung poetry of classical Greece to 21st century novels. In A Taste for Chaos, Fertel defines this unacknowledged metagenre of literature – improvisations – by presenting a methodology for talking about spontaneity, and then applying that methodology to landmark texts of the Western tradition. Woven throughout, demonstrates Fertel, is the lesson that we can ultimately know more of the world by accepting the limits of reason, and opening up rationality to more of life through spontaneity.
---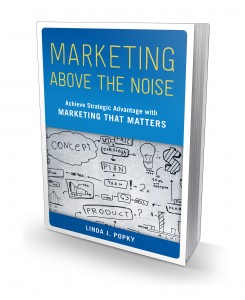 Achieve Strategic Advantage with Marketing that Matters
by Linda J. Popky
Bibliomotion
March 2015
As shares, followers, and 'likes' have eclipsed traditional marketing measures, Popky argues that CMOs are focusing on the wrong thing. Here, she urges marketers to focus less on keeping up with the latest marketing tools and tactics, and more on what matters: long-term strategies that work. With a refreshing back-to-basics approach, Popky outlines eight timeless truths of successful marketing initiatives.
---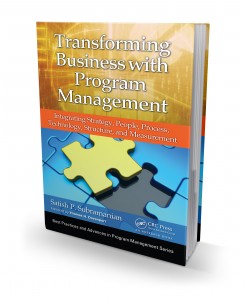 Integrating Strategy, People, Process, Technology, Structure, and Measurement
by Satish P. Subramanian
Auerbach Publications
April 2015
This breakthrough work establishes the linkage between strategy formulation and strategy execution through the program management discipline. It depicts how program management integrates strategy, people, process, technology, structure, and measurement on cross-functional initiatives. The author details the processes, techniques, and tools that a program management team can customize and easily implement on any type of strategic initiative within the private or public sector environment to deliver and sustain the expected business outcomes and benefits.
---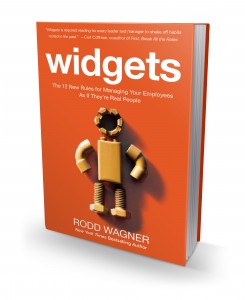 The 12 New Rules for Managing Your Employees As If They're Real People
by Rodd Wagner
McGraw-Hill
April 2015
Employee engagement initiatives abound, yet the vast majority of the American workforce remains demoralized, frustrated, and uninspired. The reason, according to New York Times bestselling author Rodd Wagner, is that organizations have neglected employees' human nature—treating them instead like widgets. Armed with extensive original research, compelling examples, and a no-holds- barred approach, Wagner ushers in a new set of rules for engaging employees by treating them like people.
---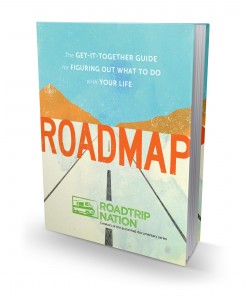 The Get-It-Together Guide for Figuring Out What to Do with Your Life
by Roadtrip Nation
Chronicle Books
April 2015
Here, the team at Roadtrip Nation makes the compelling case that the key to solving our workplace woes lies not in achieving work-life balance, but in rethinking the concept of career as we know it—seeing our career as an opportunity to profitably live out our interests, values, and vision, rather than merely a means for paying our bills. Drawing on an extensive archive of interviews with people around the world—from the chairman of Starbucks to National Geographic photographers and the scientist who decoded the human genome—the authors usher in a three-part process to finding a career that integrates work and life in a way that is both satisfying and sustainable.
---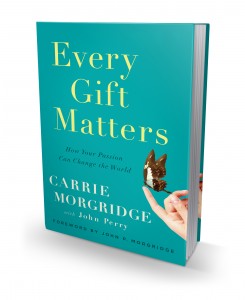 How Your Passion Can Change The World
by Carrie Morgridge with John Perry
Greenleaf Book Group
May 2015
Charitable giving is on the rise in America. Despite the lingering effects of the economic downturn, Americans continue to give generously of their time, talent, and money – more than $335 billion in 2013, a 4.4% increase from 2011. What's more, the bulk of that charitable giving – 72% – came not from large foundations or corporations, but from individuals making small gifts. For those with passion for a cause and a generous spirit, it's vitally important that they leverage their gift in the right way in order to have the greatest impact possible. In Every Gift Matters, philanthropist Carrie Morgridge shares inspiring stories of powerful gifts in action to show readers how to turn the act of giving into a vehicle for positive change.
---
Break the System, Live with Purpose, Be More Successful
by Dale Partridge
Thomas Nelson
May 2015
Serial entrepreneur and business visionary Dale Partridge reveals seven core beliefs that create success by putting people first.
Every day major headlines tell the story of a new and better American marketplace. Established corporations have begun reevaluating the quality of their products, the ethics of their supply chain, and how they can give back by donating a portion of their profit to meaningful causes. Meanwhile, millions of entrepreneurs who want a more responsible and compassionate marketplace have launched a new breed of socially focused business models.
Sevenly founder Dale Partridge uncovers the seven core beliefs shared by consumers, starters, and leaders behind this transformation. These beliefs have enabled Dale to build a multimillion-dollar company that is revolutionizing the marketplace. He believes they are the secret to creating a sustainable world that values honesty over deception, transparency over secrecy, authenticity over hype, and ultimately, people over profit.
---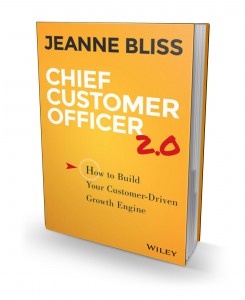 How to Build Your Customer-Driven Growth Engine
by Jeanne Bliss
Wiley
June 2015
Chief Customer Officer 2.0 is a hands-on resource packed with tools for Chief Customer Officers and leadership to work together to earn customer-driven growth. A sequel to the 2006 classic Chief Customer Officer, this new update, with over 90 percent new material, is based on Jeanne Bliss's twenty-five years of extensive experience as a Chief Customer Officer, and her work coaching Chief Customer Officers and executive teams for the past ten years. Chief Customer Officer 2.0 is based on a five-competency framework that successfully launched multitudes of Fortune 100 and Fortune 500 companies through their customer experience transformations. The framework addresses the issues that remain prominent, including siloed organizations and the need for clear goals and metrics, as well as new factors, like social media, that have altered the customer relations dynamic forever. You'll learn the five key competencies embraced by world-class leaders and the role of the Chief Customer Officer in uniting the organization to build and embrace these new competencies. This book provides practical guidance on how to make those competencies part of the way your company develops products, goes to market, enables and rewards people, and conducts annual planning. The discussion includes an exploration of what goes wrong in companies that stumble, so you can sidestep their mistakes and avoid their fate. By embracing employees and customers, and delivering an experience they want to have again, you'll pave the way for lasting success and drive better business decisions.
Over the past decade, consumers have gained unprecedented power to speak out directly, forever changing the way companies relate to their customers. The customer experience has become a major driving force behind business growth, and this book provides a framework for making it a part of every aspect of doing business.
Treat your customers like the assets they are
Craft a more comprehensive customer care strategy
Avoid the common pitfalls that cause major damage
Unify the company around the customer experience
With concrete, practical advice updated for the changing consumer landscape, Chief Customer Officer 2.0 is an essential resource for every leader accountable for the customer experience.
---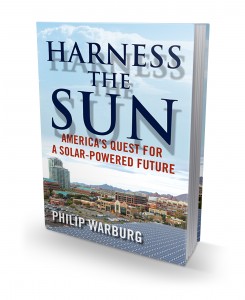 America's Quest for a Solar-Powered Future
by Philip Warburg
Beacon Press
September 2015
From the inner city to the open desert, a seasoned environmental advocate looks at solar energy's remarkable ascent and its promise for America's future
Solar power was once the domain of futurists and environmentally-minded suburbanites. Today it is part of mainstream America—and the solar industry is absolutely booming, as it adds workers almost twenty times faster than the overall U.S. economy. Beginning in his Boston-area home, where a rooftop solar array meets most of his family's power needs, Philip Warburg travels the country and introduces readers to a surprising array of pioneers who are spearheading America's solar revolution, from conservative business leaders and politicians to college students and staff committed to greening their campuses. Pollution-ravaged urban industrial areas and Native American groups alike are finding that solar offers the key to revitalizing their communities—all while weaning the country off of fossil fuels. In Harness the Sun, Warburg argues that solar offers a realistic solution to the urgent problem of transforming our energy sector in a way that meets demand and is technically and economically viable.
Philip Warburg has served as president of the Conservation Law Foundation, as executive director of the Israel Union for Environmental Defense, and as a senior attorney at the Environmental Law Institute. The author of Harvest the Wind: America's Journey to Jobs, Energy Independence, and Climate Stability, Warburg lives with his family in Newton, Massachusetts.