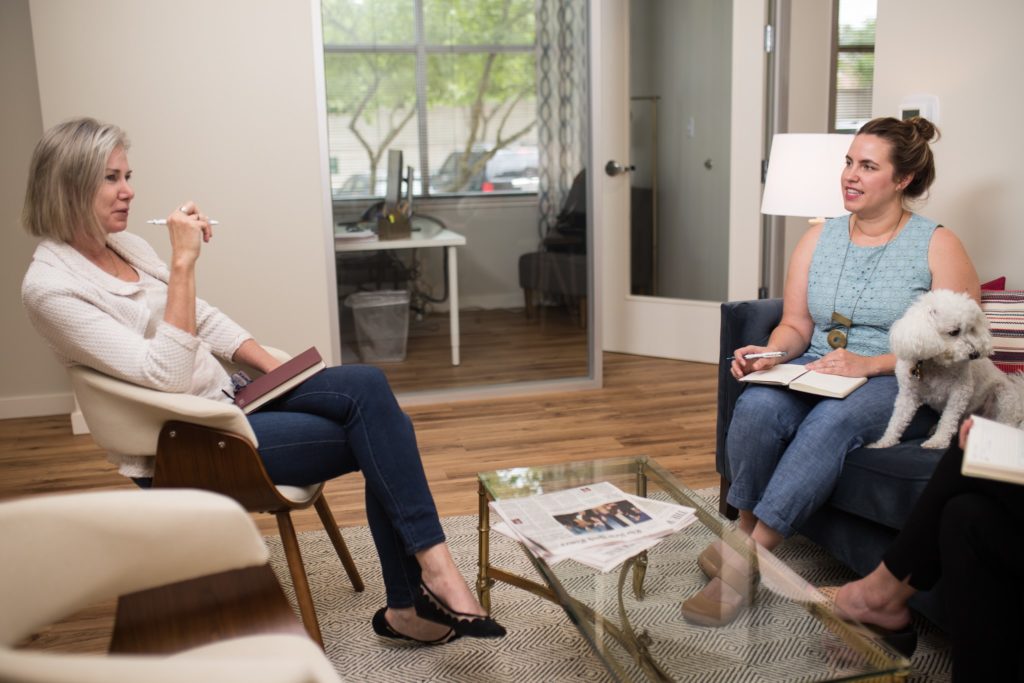 Cave Henricks Communications is a full-service media relations and consulting firm for authors and thought leaders. We specialize in book publicity, and focus on quality non-fiction work in the areas of business, current events, politics, personal growth, science, health, history, biography, parenting, and memoir.
Since 2007, we have worked with some of the greatest minds of our time, representing General Electric's Jack Welch, former SEC Commissioner Arthur Levitt, international best-selling authors Tom Rath, Ram Charan, and Tony Schwartz, astronaut James Lovell, four-star general Stanley McChrystal, former Netflix CTO Patty McCord, former Dollar General CEO Cal Turner, and former Campbell Soup Company CEO Doug Conant. We have also worked with some of the most respected organizations in the world, including Gallup, IBM, Deloitte, Forrester Research, Ernst & Young, McKinsey & Company, PricewaterhouseCoopers, and the Kellogg School of Management.
Five key values drive our mission of helping authors and thought leaders bring powerful ideas to light—superior quality, unparalleled service, talented people, strong relationships, and project customization.
QUALITY | We have a proven track record of success.
We regularly secure national coverage for our clients in The New York Times, The Wall Street Journal, Financial Times, Fast Company, and on NPR. Check out a few of our campaign highlights as well as recent media coverage of our clients.
SERVICE | We guarantee an unparalleled level of service, well above the industry standard for book publicity support.
In order to maintain our high service standards, we intentionally limit the number of clients we work with at any given time, leading us to decline more work than we accept. Keeping a small client list ensures that we have the resources, focus, and enthusiasm to provide an outstanding experience to each person with whom we partner.
PEOPLE | We believe a promotional campaign is only as good as the brains behind it, so we invest heavily in our people.
Our team has over 50 years of collective experience in book publicity. Four of our team members worked in-house with major book publishers before joining the agency, and three worked in journalism before stepping into media relations. We are a collaborative team, utilizing our collective brainpower to deliver the best results for our clients.
RELATIONSHIPS | We build lasting relationships with our clients, their publishing partners, and the media.
Lasting and genuine relationships are not only crucial to our business—they also make our work meaningful and fun. A majority of our clients come to us through word-of-mouth referrals, and many of our clients continue their work with us long after their book launch and return to us with new projects. We have worked with every major publishing house in the industry and have developed excellent working relationships with the publicists, editors, and agents that help bring our clients' projects to market. And in an industry where relationships are key, we have decades-long relationships with those in the media, developing over years and experience the kind of trust required to get—and keep—their attention on behalf of our clients.
CUSTOMIZATION | We customize everything we do and reject one-size-fits-all approaches.
Customization is a requirement for delivering superior quality and unparalleled service. It's also essential to developing strong media relationships and securing meaningful coverage for our clients. We customize everything we do—from proposals and media strategies to our tailored media pitches. We customize our prices as well, giving clients a range of ways to engage with us at a variety of price points commensurate with the value we are creating.