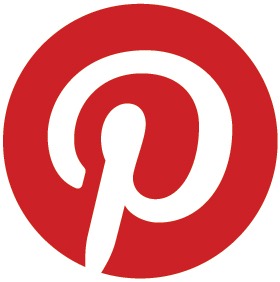 The day I felt the boom of Pinterest was the day my inbox overflowed with repin notifications on an hourly basis. It didn't take long to realize I'd need to change my notification settings.
For me, Pinterest started out as a way to plan my unrealistic dream wedding and design the ideal Montana vacation home. Instantaneously, my time on the internet increased due simply to the fact that I could "pin" images in an organized format.
According to the people at Pinterest:
Pinterest lets you organize and share all the beautiful things you find on the web. People use pinboards to plan their weddings, decorate their homes, and organize their favorite recipes.

Best of all, you can browse pinboards created by other people. Browsing pinboards is a fun way to discover new things and get inspiration from people who share your interests.
Many joke that the site is a breeding ground for wedding and Ryan Gosling frenzy (and if the two paths shall cross, then let it be me at the intersection), but the buzz has also spread to bloggers, organizations, and businesses trying to extend their reach to the public via social media. Curious how the book world has decided to benefit from the site's popularity? So was I.
(WARNING: All productivity may be lost once you choose to click on the following links.)
Of all the libraries on Pinterest, the Kansas City Public Library caught my eye with their "Pin Your Perfect Library" contest. As I imagined sliding down library ladders and curling up to read in front of a cozy fireplace, the library's use of the site struck me as incredibly clever. Contestants are asked to create their dream library by pinning everything from the books on the shelves to the design of the building. Other pinboards include a recommended reading list for Hunger Games fans and local authors and artists.
Aimed towards BEA attendees, the BEA's pinboards make it easy to find information on all there is to do and see, including author events and BEA bloggers. Not sure what to do with your free time in New York City? They've got a pinboard for that too.
With over 40 boards, Random House has put in their time to cover all things literary. Sure, they've thrown a few books of their own on some boards, but they also cover literary gifts, their time at SXSW, and amazing reading spots. You can even get a sneak peek inside Random House's New York office. How can anyone resist clicking their way through this collection of book inspired pieces?
---