Editor's Note: This list was updated May 9, 2016.
Any conversation with an author about business book publicity always turns to book reviews – how many they should expect, which publications we think will review their book, when they will start running, etc. When authors ask about business book reviews, they typically want to understand their prospects with the "big fish" like the New York Times, Wall Street Journal and national magazines – the legacy media that still command influence in today's new media landscape.
One of the best ways to determine whether a book has a shot at a review in a certain publication is to analyze their recent reviews and look for trends. This is the exercise we go through when seeking book reviews for our clients, so we're constantly keeping tabs on what the major publications are reviewing.
Below is a list of business books reviews in the "big fish" publications that our business book authors ask us about most frequently. I focused on business books simply because it's category we represent most frequently. While we also love books on current events, politics, parenting and health – among others – most of our clients write business books, so we keep a laser focus on how that category is covered in the media.
I plan to update this list throughout the course of 2016 so that we can provide an accurate analysis of which media outlets are most likely to publish business book reviews – an analysis that we hope will serve not only our clients, but any business book author or publicist trying to promote a book.
And as you're reading this list – or looking at book reviews in any publication – make sure you look for a few things:
How often a publication reviews books in your category. If you wrote a business book but the publication you're looking at has only reviewed one or two in the last year – instead focusing primarily on fiction, politics, history, etc. – your chances of landing a review are fairly low. Conversely, if they publish numerous reviews in your category as a percentage of their overall reviews, the publication is likely worth pursuing.
Whether any of the book reviews in your category are comparable to yours in topic. In other words, if you published a business book on that focuses leadership, you want to look for other leadership books – not just business books in general, a category which has dozens of sub-categories.
Specific reviewers that seem to be on a "beat," meaning they have reviewed several books on the same topic, whether it's economics, psychology, technology, leadership, sustainability, etc.
And with that, let's dig into the list!

The Geography of Genius: A Search for the World's Most Creative Places, from Ancient Athens to Silicon Valley by Eric Weiner (Simon & Schuster)
The Idealist: Aaron Swartz and the Rise of Free Culture on the Internet by Justin Peters (Scribner)
Black Box Thinking: Why Most People Never Learn From Their Mistakes — but Some Do by Matthew Syed (Portfolio)
The Confidence Game: Why We Fall For it…Every Time by Maria Konnikova (Viking)
Added May 9, 2016
How To Make Your Money Last: The Indispensable Retirement Guide by Jane Bryant Quinn (Simon & Schuster)
The Index Card: Why Personal Finance Doesn't Have to Be Complicated by Helaine Olen and Harold Pollack (Portfolio) 
Alibaba: The House that Jack Ma Built by Duncan Clark (HarperCollins)
Disrupted: My Misadventure in the Startup World by Dan Lyons (Hachette Books)
Smarter, Faster, Better: The Secrets of Being Productive in Life and Business by Charles Duhigg (Random House)
The Profiteers: Bechtel and the Men Who Built the World by Sally Denton (Simon & Schuster)
Inventology: How We Dream Up Things That Change The World by Pagan Kennedy (Houghton Mifflin Harcourt)
Originals: How Non-Conformists Move the World by Adam Grant (Viking)
Smart Mom, Rich Mom: How to Build Wealth While Raising a Family by Kimberly Palmer (AMACOM)
Family Inc.: Using Business Principles to Maximize Your Family's Wealth by Douglas P. McCormick (Wiley) 
The Geography of Genius: A Search for the World's Most Creative Places, from Ancient Athens to Silicon Valley by Eric Weiner (Simon & Schuster)
Mac Baldrige: The Cowboy in Ronald Reagan's Cabinet by Chris Black and B. Jay Cooper (Lyons Press)
Added May 9, 2016
Deep Work: Rules for Focused Success in a Distracted World by Cal Newport (Grand Central)
Dear Chairman: Boardroom Battles and the Rise of Shareholder Activism by Jeff Gramm (Harper)
The Profiteers: Bechtel and the Men Who Built the World by Sally Denton (Simon & Schuster)
Smarter, Faster, Better: The Secrets of Being Productive in Life and Business by Charles Duhigg (Random House)
The New Case for Gold by James Rickards (Portfolio)
Alibaba: The House that Jack Ma Built by Duncan Clark (HarperCollins)

Added May 9, 2016
The Geography of Genius: A Search for the World's Most Creative Places, from Ancient Athens to Silicon Valley by Eric Weiner (Simon & Schuster)
The Third Wave: An Entrepreneur's Vision of the Future by Steve Case (Simon & Schuster)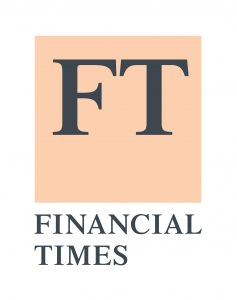 The Confidence Game: Why We Fall For it…Every Time by Maria Konnikova (Viking)
Stretch: How to Futureproof Yourself for Tomorrow's Workplace by Karie Willyerd and Barbara Mistick (Wiley)
Added May 9, 2016
Continental Shift: A Journey Into Africa's Changing Fortunes by Kevin Bloom and Richard Poplak (Granta Magazine)
Bloodsport: When Ruthless Dealmakers, Shrewd Ideologues, and Brawling Lawyers Toppled the Corporate Establishment by Robert Teitelman (PublicAffairs)
Disrupted: My Misadventure in the Startup World by Dan Lyons (Hachette Books)
Good for the Money: My Fight to Pay Back America by Ben Benmosche (St. Martin's Press)
The Sleep Revolution: Transforming Your Life, One Night at a Time by Arianna Huffington (Harmony)
The Profiteers: Bechtel and the Men Who Built the World by Sally Denton (Simon & Schuster)
Smarter, Faster, Better: The Secrets of Being Productive in Life and Business by Charles Duhigg (Random House)     
Dealstorming: The Secret Weapon That Can Solve Your Toughest Sales Challenges by Tim Sanders (Portfolio)
The Smartest Places on Earth: Why Rustbelts Are the Emerging Hotspots of Global Innovation by Antoine van Agtmael (PublicAffairs)
Throwing Rocks at the Google Bus: How Growth Became the Enemy of Prosperity by Douglas Rushkoff (Portfolio)
Small Data: The Tiny Clues That Uncover Huge Trends by Martin Lindstrom (St. Martin's Press)
Lehman Brothers: A Crisis of Value by Oonagh McDonald (Manchester University Press)
Superbosses: How Exceptional Leaders Master the Flow of Talent by Sidney Finkelstein (Portfolio)
Originals: How Non-Conformists Move the World by Adam Grant (Viking)   
The Most Dangerous Trade: How Short Sellers Cover Fraud, Keep Markets Honest, and Make and Lose Billions by Richard Teitelbaum (Wiley)
Added May 9, 2016
Simple Sabotage: A Modern Field Manual for Detecting and Rooting Out Everyday Behaviors that Undermine Your Workplace by Robert Galford, Bob Frisch and Cary Greene (HarperOne)
Phishing for Phools: The Economics of Manipulation and Deception by George A. Akerlof and Robert J. Shiller (Princeton University Press)
Bloodsport: When Ruthless Dealmakers, Shrewd Ideologues, and Brawling Lawyers Toppled the Corporate Establishment by Robert Teitelman (PublicAffairs)

The Idealist: Aaron Swartz and the Rise of Free Culture on the Internet by Justin Peters (Scribner)
Added May 9, 2016
Smarter, Faster, Better: The Secrets of Being Productive in Life and Business by Charles Duhigg (Random House)
Why Save the Bankers?: And Other Essays on Our Economic and Political Crisis by Thomas Piketty (Houghton Mifflin Harcourt)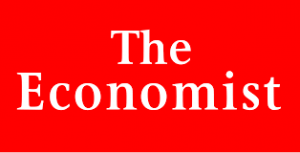 The Rise and Fall of American Growth: The US Standard of Living since the Civil War by Robert Gordon (Princeton University Press)
Added May 9, 2016
The Confidence Game: The Psychology of the Con and Why We Fall for It Every Time by Maria Konnikova. Viking
The Only Game in Town: Central Banks, Instability and Avoiding the Next Collapse by Mohamed El-Erian. Random House

InsightOut: Get Ideas Out of Your Head and Into the World by Dr. Tina Seelig (HarperOne)
The New Rules of Marketing and PR: How to Use Social Media, Online Video, Mobile Applications, Blogs, News Releases & Viral Marketing to Reach Buyers Directly (Fifth Edition) by David Meerman Scott (Wiley)
The Heart Led Leader: How Living and Leading from the Heart Will Change Your Organization and Your Life by Tommy Spaulding (Crown Business)
The Business Romantic: Give Everything, Quantify Nothing, and Create Something Greater than Yourself by Tim Leberecht (HarperBusiness)
Added May 9, 2016
Future Brain: The 12 Keys To Create Your High Performance Brain by Dr. Jenny Brockis (Wiley)
Leadership BS: Fixing Workplaces and Careers One Truth at a Time by Jeffrey Pfeffer (HarperBusiness)
Snakes In Suits: When Psychopaths Go to Work by Paul Babiak And Robert D. Hare (HarperBusiness)
Primed To Perform: How to Build the Highest-Performing Cultures Through the Science of Total Motivation by Neel Doshi & Lindsay McGregor (HarperBusiness)    

Added May 9, 2016
The Sleep Revolution: Transforming Your Life, One Night at a Time by Arianna Huffington (Harmony)
Disrupted: My Misadventure in the Startup World by Dan Lyons (Hachette Books)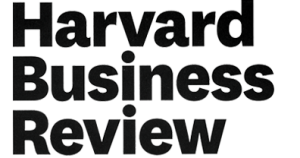 When Millennials Take Over, The Gen Z Effect, Millennials Who Manage, and Not Everyone Gets a Trophy
Added May 9, 2016
Dear Chairman: Boardroom Battles and the Rise of Shareholder Activism by Jeff Gramm (Harper)
Deep Value: Why Activist Investors and Other Contrarians Battle for Control of Losing Corporations by Tobias E. Carlisle (Wiley)
The Productivity Project: Accomplishing More by Managing Your Time, Attention, and Energy by Chris Bailey (Crown Business)
Smarter, Faster, Better: The Secrets of Being Productive in Life and Business by Charles Duhigg (Random House)
Disrupted: My Misadventure in the Startup World by Dan Lyons (Hachette Books)

Zone to Win and Primary Greatness
Added May 9, 2016
Why Should Anyone Work Here? What It Takes to Create an Authentic Organization by Rob Goffee and Gareth Jones (Harvard Business Review Press)
Nonsense: The Power of Not Knowing by Jaime Holmes (Crown)
Driven to Delight: Delivering World-Class Customer Experience the Mercedes-Benz Way by Joseph Michelli (McGraw-Hill)
The Optimistic Workplace: Creating an Environment That Energizes Everyone by Shawn Murphy (AMACOM)
Originals: How Non-Conformists Move the World by Adam Grant (Viking)
Collaborative Intelligence: Thinking with People Who Think Differently by Dawna Markova and Angie McArthur (Spiegel & Grau)
The Daily Edge: Simple Strategies to Increase Efficiency and Make an Impact Every Day by David Horsager (Berrett-Koehler)
Primed to Perform: How to Build the Highest Performing Cultures Through the Science of Total Motivation by Neel Doshi and Lindsay McGregor (HarperBusiness)
Deep Work: Rules for Focused Success in a Distracted World by Cal Newport (Grand Central Publishing)
Collaboration Begins with You: Be a Silo Buster by Ken Blanchard, Jane Ripley, and Eunice Parisi-Carew (Berrett-Koehler Publishers)
The Courage Solution: The Power of Truth-Telling with Your Boss, Peers, and Team by Mindy Mackenzie (Greenleaf Book Group Press)
The Path to Wealth: Seven Spiritual Steps for Financial Abundance by May McCarthy (Hierophant Publishing)
From Impossible To Inevitable: How Hyper-Growth Companies Create Predictable Revenue by Aaron Ross and Jason Lemkin (Wiley)
Originals: How Non-Conformists Move the World by Adam Grant (Viking)
Hug Your Haters: How to Embrace Complaints and Keep Your Customers by Jay Baer (Portfolio)
The Art of People: 11 Simple People Skills That Will Get You Everything You Want by Dave Kerpen (Crown Business)
Be Your Best Boss: Reinvent Yourself from Employee to Entrepreneur by William R. Seagraves (TarcherPerigee)
Quench Your Own Thirst: Business Lessons Learned Over a Beer or Two by Jim Koch (Flatiron Books)
The Third Wave: An Entrepreneur's Vision of the Future by Steve Case (Simon & Schuster)
Irrational Persistence: Seven Secrets That Turned a Bankrupt Startup Into a $231,000,000 Business by Dave Zilko (Wiley)
Disrupted: My Misadventure in the Start-Up Bubble by Dan Lyons (Hachette)
Fast Company – no reviews yet
---