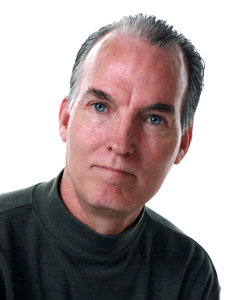 Last Monday night I attended a meetup at South By Southwest Interactive hosted by Tim Grahl and Todd Sattersten. It was a cool place called Frank, and the meeting was in an upstairs loft completely filled to the edges with people.
Here's what I noticed about this group as I worked the room. They are all (or mostly) very young. They are all doing something cool that they really love. All are very entrepreneurial.
More than anything I saw that they were all: Fearless–Unafraid of stepping out on the limb to take a chance at having a life filled with doing what they love with people they love doing it with.
As I spoke with each person, I waited to hear at least one of them say that perhaps they were kind of nervous or had an ounce of trepidation about working without a real or even imagined safety net. But not one showed an ounce of fear. They were out there on the ledge and loving every minute of it.
So what does this mean for how we manage a business filled with people like that? I suggest that we had better find out since those are the people that tomorrow will be in charge of things, running the place so to speak. Our authors here at Cave Henricks speak and write often and very intelligently about the subject of leadership.
Steve Denning, for example, has written a terrific book called The Leader's Guide to Radical Management. He suggests that we take radical steps, scrap all the stuff that's not working, and re-think EVERYTHING.
Peter Sheahan has written a book called Generation Y that has become the handbook for how to lead a generation of fearless people.
Cathy Benko and Molly Anderson have written about the new world of work, dubbing it The Corporate Lattice that allows individuals to scale back and forth along the work spectrum depending on one's life circumstances.
Denning says that we have to inspire the new generation of leaders and followers, that there has to be a sense of mission, a hill to take, a mountain to climb. The new generation of The Fearless need to know why we're doing what we're doing. Just because I said so won't cut it.
Standing in Frank the other night with a room full of The Fearless was an interesting moment, one that told me that the future of work and business will be very different than the one I have operated in for so many years. The good news? Lots of new books and great thinkers like Denning, Benko, Anderson, and Sheahan to help guide us as we go.
---