For this week's installment of our "Five Questions with…" series, we had the pleasure of speaking with Harvey Schachter, management columnist for the Toronto-based daily The Globe and Mail. Harvey writes the Monday Morning Manager, Managing Books, Balance, and Power Points columns for the paper.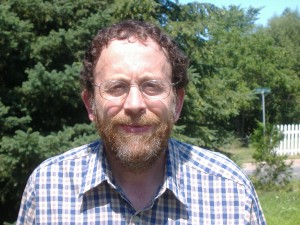 With over twenty years experience as a journalist, Harvey's coverage of management issues is extensive and his book coverage selective. For him, novelty is key.
Here is what Harvey had to say about business books, pitches, and working with publicists.
What is your biggest publicist pet peeve? 
I'm inclined to say opening sentences from people I have never met about how they hope I'm having a good day. Yeah, sure. But to be more substantive: Pitches that say nothing, other than naming one of the nine million important issues around and telling me they have an expert who can talk on it – but what that expert might say, and why it would be newsworthy (rather than the topic being newsworthy) or make a solid column, is never mentioned. (Second peeve: Reminder emails, which insult me by implying I didn't read their first pitch.)
What gets your attention in a pitch?
Novelty, which is what newspapers are supposed to be about but too often aren't, and substance, which is what newspapers better be about if they are going to survive.
What causes you to pull a book out of the stack? 
Novelty. The promise of learning. A catchy title, subtitle and cover. Example: I get a zillion books these days on innovation. I'm tired about reading about innovation, and I suspect my readers are as well. So my immediate instinct is not to read it. To overcome that bias, I need to see something that suggests the book is really new, different, and substantive. I never pay any attention to endorsements, by the way – just shows who the writer's friends and connections are.
Which topics are you most interested in for your Monday Morning Manager column?
This is interesting because I get asked it a lot. I literally am not interested in any specific topic. But I am interested, at the same time, in everything – or, at least, anything that promises some new learning, ideas and/or practical tips for my readers.
What is the best business book you have read lately?
Usually it's the last one or the one before it – I choose what I read and mostly enjoy it. So today, that would be Economorphics by Linda Nazareth. But I'd also mention Left Brain, Right Stuff by Phil Rosenzweig and Scaling Up Excellence by Robert Sutton and Huggy Rao. Forced to choose from those, I'd probably pick Left Brain, Right Stuff, which debunked some of the things I thought I knew about decision-making (debunkers tend to offer novelty, and learning).
---