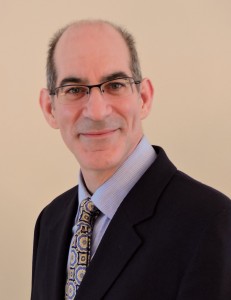 What did you listen to on your drive to work yesterday? How about the last thing you downloaded to your smartphone?
Increasingly, the answer to that question is a podcast. Research conducted earlier this year indicates that one third of Americans have listened to a podcast—a three-fold increase over the past decade.
Aided by technology that makes streaming and online listening easier, along with a growing appetite for audio programming, podcasts are weaving their way into popular culture and offering a new means for sharing and consuming content.
For authors, this opportunity shouldn't be overlooked. And the good news? An advanced knowledge of recording equipment isn't necessary, according veteran broadcaster Steve Orr. We sat down with Orr recently to get his take on what it takes to launch and sustain a successful podcast.
Q: What makes a good podcast, one that will inspire a devoted following?
I look for three things: content, personality and presentation. Is the content compelling or interesting (think "Serial")? Are the host (s) and guest (s) engaging (think Marc Maron's "WTF")? Does the podcast have a viewpoint? And how is it presented? You have so many formats, including a monologue, thoughtful discussion with guests, instructional, drama, and comedy. What's intriguing to me is that you can be drawn to a topic you ordinarily wouldn't care about if the show's execution is good enough. For instance, even if you're not a car buff, it's hard not to like NPR's "Car Talk," which is both on-the-air and a podcast. You know you're going to be entertained by the hosts' warmth, humor, and joie de vivre.
 Q: Can anyone launch one?
Yes. You just need a topic, a mic, a computer, and the internet. A nice voice wouldn't hurt, either.
Q: Talk technical considerations to us for a minute. What does someone needs to produce something that sounds professional?
You can easily set up a home studio without breaking the bank. I spent the most money on my mic (Electro Voice RE 20, which sells for over $400 new), which is a broadcasting industry standard. But you can find other excellent mics in the $100 range. I plug my mic into an audio interface and another piece of equipment that helps boost the mic gain, before it's plugged into my PC. You also can just get a USB mic and plug it right into your computer. You can use free recording software, such as Audacity. And, depending on your room acoustics, you might need a mic isolation shield made of foam that can reduce or eliminate external noise.
Q: What are the pitfalls for beginners?
Fear of the unknown. Many people are afraid of the mic and how to use editing software. Others might have more issues with choosing a topic and how to structure a podcast. Rambling during your show could trip you up. So could incorporating music and sound effects. Building an audience and marketing the podcast are potential stumbling blocks, too.
 Q: As a longtime radio broadcaster, what do you make of the recent spike of interest in this kind of audio programming?
It's amazing, exciting, and unnerving all at the same time for an "old" radio guy. One of podcasting's greatest appeals is its diversity. It's also appealing that you can listen to a program anytime, either on your PC or on your mobile device. And The New York Times reported in early October that WNYC Radio in NY was creating a division to develop programming for podcasts. This division plans to raise $15 million. Wow! 
 Orr is now a media consultant who runs his own firm, Steve Orr Media. You can also follow him on Twitter.
---