The New Year gives us ample reason to look at things anew – to start fresh or restart efforts that have been lingering on the back burner.  For authors, it can be a terrific chance to put new focus on that PR plan.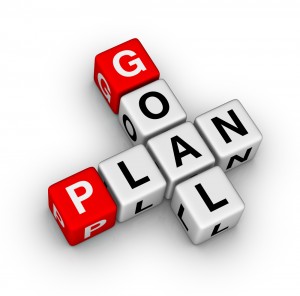 The hardest thing is often just getting started and I am among the well-meaning who list "doing something" about a specific task without any clear idea of how to execute it.  For those who need a bit of a push, here's a general check list to consider as you promote:
Update your social media bios
The most overlooked part of your social profile is very often that brief bio.  Check all of them – from Twitter to LinkedIn, to be certain they reflect your latest information.  If you have picked up new skills, be certain to include them.  A Cision/George Washington University study shows that when researching stories, 89% of journalists look at blogs, 65% at social networking sites, and 53% at Twitter.  Be sure you are represented correctly.
Frame the year with a new blog post
Make it known that you have fresh ideas in 2016 by creating a new post.  You might consider a look ahead to changes expected in your industry this year, a review of a book or product that you read or tried over the holidays, or a preview of an event that you're scheduled to attend.  Establishing and reinforcing this habit is hard work, but creating quality content is a skill that will serve you well as the media's appetite for content grows.  Remember to post not only to your own blog page, but to your LinkedIn account as well to get extra mileage from your effort.
 Follow 10 journalists who write about your subject
A 2013 study indicates that 59% of journalists worldwide have a Twitter account.  Create a list of reporters whose work you regularly read and follow them.  Keep any interaction you have here authentic – don't pitch them, don't falsely flatter them, and don't make any "asks" on this channel.  Simply read their streams, follow their links and when something genuinely moves you, tweet a remark or observation.  If your interests and expertise overlap, there is a chance the reporter may reach out to you when an appropriate story surfaces.
Find an interesting event and commit to attending
While you have just finished the season that is typically marked by gatherings and celebrations, buck up and hunt around for a meeting, lunchtime talk, or seminar scheduled in the first quarter of 2016 and commit to attending.  If you're the type who often finds last minute reason to miss it, find one that requires you pay in advance to reduce the chances you'll skip it.  This is crucial for anyone who wants to stay current in their field, and even if you have nothing new to learn, it is worth your time to network with others.
Set one big stretch goal and start researching how to get there
Most of us have something on the bucket list in our professional lives that deserves to be moved to the front of the line and given a schedule.  The mere act of declaring that this is the year you will secure a byline in a national magazine, or finish a book proposal, or begin writing a blog on a hidden passion, makes it closer to reality.  Aspiring authors can perhaps look into writing coaches or developmental editors.  Those longing to leap from blogger to columnist can start investigating where their material fits best and who makes the selection of contributors.  Even small moves forward on big aspirations tend to be empowering.
Good luck! We can't wait to see, hear, read and watch the results of all your PR efforts in 2016.
---