The DIY trend in publishing has brought with it a wave of confusion about everyone's role in bringing a book to market, leaving many confused about literary agents. Do you need one? How do you get one? What do they do?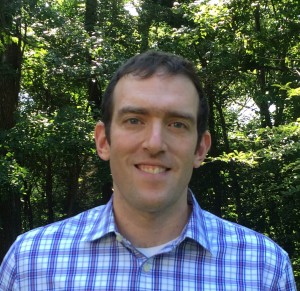 Put simply, yes, you can sell a book without representation. But, be forewarned that the stories you hear about self-published titles landing at top houses and on bestseller lists without assistance (Fifty Shades of Grey anyone?) are rare exceptions. A majority of editors won't consider submissions without representation. Further, negotiating a book contract isn't a simple contractual affair. You'll be negotiating for not only your copyright, but rights to digital formats, an audio book, foreign sales, and dozens of other important issues. Proceed without a seasoned guide at your own peril.
Jud Laghi formed his eponymous agency in 2010, after working as a Senior Agent at LJK Literary Management and at ICM, where he began his agenting career. He has represented, developed and launched a number of trendsetting and bestselling books throughout his career, and his clients include a diverse range of writers who contribute to The New York Times, Rolling Stone, New York, Spin, ESPN The Magazine, Wired, GQ, Sports Illustrated, The Atlantic Monthly, The Believer, Slate, Science and This American Life. He graduated from Trinity College with a B.A. in English and creative writing.
We sat down with him to talk about how he chooses his stable of writers, what he does every day, and what he loves most about his work.
Q: How do you select the authors you represent?
I look for authors who approach their ideas in a way that seems fresh, innovative, and gutsy, and whose writing has the strength to sustain the length of an entire book. Platform also plays a big role now in how much interest an author will get from major publishers, so I'll take that into consideration too along with whether that author will be a good long-term fit for my list.
Q: What should an author seeking representation keep in mind when approaching?
Writers need to have a solid handle on the market for their book before diving in and approaching agents. Look into books that have sold well over the past few years that your book would share a readership with, and reference them as comparable titles in the marketing section of your proposal and pitch letter. Be able to convey what makes you and your book unique, why it will be important and why someone will feel compelled to buy it.
Q: Can you explain your role in seeing a book through to publication?
First, I'll work with an author to make his or her proposal or manuscript ready for submission to publishers by giving editorial feedback and guidance on defining the market for the book. Then I'll craft a pitch and submit the material to the editors that I think would be the best match for that book and work to get the best deal possible. Once the author has a publisher in place, I'll remain involved with the rest of the process every step of the way. How that plays out varies from book to book, but can include everything from offering a second set of eyes on manuscript pages before the author sends them to the editor or bringing in the right co-writer, to discussing marketing and publicity with the publisher and selecting a cover. Then there are subsidiary rights that I'll sell on the author's behalf, including UK and foreign translation, first serial, audio, and performance rights.
Q: How have the many changes in publishing – from e-books to self-publishing to hybrid arrangements – changed the work you do on an author's behalf?
A lot has changed over the past decade, but the essential author/agent dynamic—making sure that a book is well-published and that the author is appropriately compensated for it—has not. So I think for authors and agents the trick is in finding ways to take advantage of the genuine opportunities and to suss out the hollow ones and not be distracted by them. Self-publishing can be a valuable alternative for some authors, but it's still rare that I'd recommend doing so over going with a traditional publisher and the editorial and marketing expertise they can offer along with an advance. E-books have become an important part of the market, especially with the recent decline in paperback sales, and I think there's still a lot of untapped potential for digital medium-form nonfiction and serialized fiction. But even in a device-obsessed world, e-books have only made up twenty percent of overall book sales the past few years.
Q: What's the toughest part of what you do?
Saying and hearing "no."
Q: And your favorite part?
Finding a new author whose work I'm excited about, and seeing other people react the same way when their book comes out. And never being bored by my job.
Jud can be reached on Twitter @judlaghiagency and his website.
---