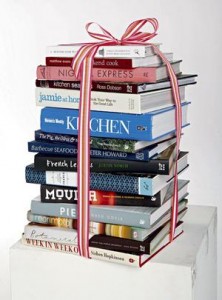 'Tis the season of giving, and to us, there is no greater gift than a book.
Whether you're choosing a volume for someone special or looking for a page-turner to personally savor, there are plenty of places to turn for inspiration.  NPR's Book Concierge is an easy to use tool that sorts by category and notable book lists from the New York Times, Washington Post, Publishers Weekly or Kirkus Reviews and will give you a good sense of what grabbed readers in 2015.  All are helpful when faced with that classic conundrum – so many books, so little time.
For our part in the effort to keep reading alive and well in our tumultuous world, here's a look at our personal favorites and why we loved them.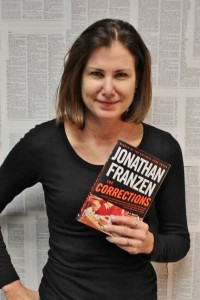 Barbara: The Corrections by Jonathan Franzen. I was the girl whose Nancy Drew covers were tattered from reading and rereading them, sometimes several times in the space of just a few months.  It is a habit I have never truly lost and one that surfaced again this year when I read The Corrections for the third time. My excuse was getting myself ready for Franzen's new novel, Purity, but in reality it was more than that – it was a chance to return to the world that Franzen created in this sprawling, multi-generational saga set in the Midwest. It evokes not just a certain place at a certain time, but the inner lives of its main characters. The New York Times said "it creates the illusion of giving a complete account of a world, and while we're under its enchantment it temporarily eclipses whatever else we may have read." I agree.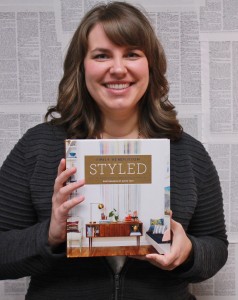 Jessica: Styled: Secrets for Arranging Rooms, from Tabletops to Bookshelves by Emily Henderson. This is a guide to thinking like an interior stylist, with 1,000 design ideas for creating beautiful, personal, and livable rooms. I am an interior design junkie and have been following Emily Henderson since she won HGTV's Design Star in 2009. I read her blog pretty much every day and have learned so much from her about vintage furniture shopping, color and pattern, proportions and scale, and how to style everything from massive bookshelves to small "vignettes" (those annoyingly perfect images all over your Pinterest board that you just can't seem to recreate in real life). This book brings all of her insights into one place, and honestly, the pictures are so beautiful that they alone are worth the price of the book.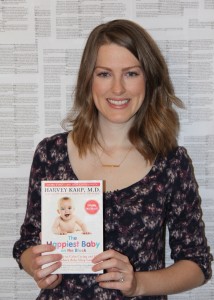 Kaila: The Happiest Baby on the Block by Harvey Karp, M.D.  My husband and I welcomed our first baby in May—what a wonderful adventure that has been! We read several books in anticipation of our daughter's arrival; The Happiest Baby on the Block stands head and shoulders above the rest. Karp explains the true nature—and needs—of newborns, dispels commonly accepted myths and misguided expectations, and offers specific techniques for calming and nurturing crying babies. The techniques Karp outlines in the book work. It was such an empowering feeling to be able to calm our baby when she was upset. This book—along with learning the Dunstan Baby Language—is an absolute MUST for any parent of a newborn.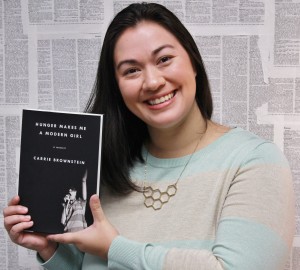 Kim: Hunger Makes Me A Modern Girl  by Carrie Brownstein.  Music has a place in the hearts of many, but in her new memoir, Carrie Brownstein has managed to accurately pinpoint its exact coordinates within my heart. While reading Hunger Makes Me A Modern Girl, I was reminded of a time when all music felt new—something to be discovered, something that shaped and molded me and provided a like-minded community. This holiday season, I hope to share this book with friends who also grew up with their finger on the boombox record button, just waiting for a promising song to trigger their reflex.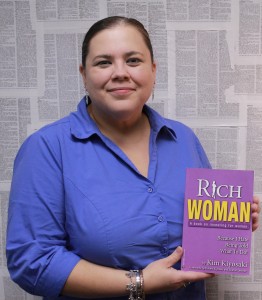 Lew: Rich Woman, by Kim Kiyosaki.  I had the pleasure of meeting Kim briefly at a conference in December 2006.  She spoke so eloquently from her heart on the importance of women's financial independence and investing that I had to buy the book. Fast forward nine years and our family goals have shifted. Re-reading Rich Woman this year has given me a fresh perspective on my views about money. With a son in college now and retirement knocking on our door in the next twenty years or so, her words are ringing more and more true. Being able to make solid financial plans and not relying on the government or anyone else to take care of us gives me great hope for the future.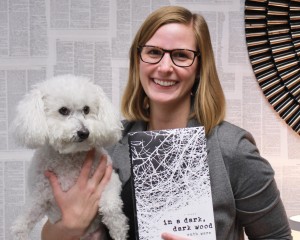 Margaret: Lenny, the office poodle, and I will be gifting Ruth Ware's In a Dark, Dark Wood this year. While it seems like every new thriller is dubbed "the next Gone Girl," this book truly is in the same league as Gillian Flynn's 2012 favorite. It has all the makings of a good scare: a woman trying to escape her past, a glass house in the middle of the woods, and a shocking death.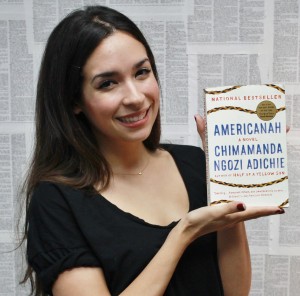 Megan: When asked what her national bestseller was about, Chimamanda Ngozi Adichie categorized Americanah as "the book about hair." Though she made the statement somewhat as a joke, I was enraptured with the novel's themes of immigration, education, religion, and gender – and the role hair plays in defining blackness (a topic widely discussed amongst people of color for decades). Months after reading the book, I still find myself thinking about Americanah's masterful characters – the irreverent and wise Ifemelu, the tragic Aunty Uju, the journeyed Obinze – amidst news of racial violence, proposed border closings, and terrorism, my family's own history, and the everyday gossip in my local hair salon.
Amid all the parties, cooking, shopping and celebrating, we're hoping you can find time to hunker down with a steaming mug and a terrific read.
---