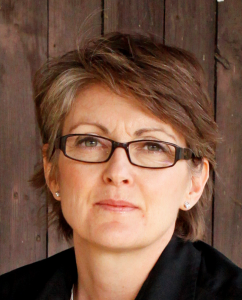 Our "Five Questions With…" media interview series continues this week with Alyson Nyiri, book reviewer for HR Professional. The largest magazine for human resources professionals in Canada, HR Professional reports on the latest workplace news and offers in-depth analysis on the most cutting-edge developments in people management, HR law and strategy. Our team frequently works with Alyson in getting quality reviews of relevant books for the publication.
"As a book reviewer," Alyson says, "I count on the review copies and the preface written by the publicist. In addition, I don't always have time to scout out new publications so having relevant releases sent to me is VERY helpful."
Here is more of what Alyson had to say about working with publicists and choosing books for review.
1. What causes you to pull a book out of the stack?
Colour. It isn't that I have an affinity for certain colours but how the graphic artist has produced the cover makes a big difference. I don't gravitate to books that look like they have been handprinted by a young person. I like sharp graphics and bold colour.
2. What gets your attention in a pitch?
Whether the book is an updated edition or a revolutionary take on a subject, if the pitch tells me some immediate benefits to the reader/audience, I will read the entire pitch and check out the book.
3. Your audience is more than twenty thousand HRPA members in 28 chapters across Canada. Does that affect the way you write your reviews?
Absolutely! Our readers want to know how the particular book will impact them, their work and/or their colleagues. I try to select books that offer strategies ranging from personal assessment to talent strategy to mastering business acumen. The reviews are short and we have added a Talking Point designed to encourage the HR professional to go deeper into the book or to challenge common assumptions identified by the book.
4. What's your biggest publicist pet peeve?
Everyone I have dealt with over the past 4 years has been great! I don't have any peeves!
5. What's the best book you've read lately?
The Rise of Superman of course!
---