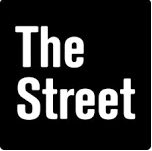 For this week's "Five Questions With…" interview series, we're delighted to have Gregg Greenberg join us from TheStreet, one of the leading sources for market, investing and financial information. As Staff Reporter and video correspondent for TheStreet, Gregg hosts daily video news segments and often interviews thought leaders in business and finance, including authors. With an MBA from Cornell and previous stints at CNBC and Lehman Brothers, Gregg's interviews are always entertaining, smart, and fast-paced.
Gregg is lots of fun, so in lieu of our typical "Five Questions" format, we decided to share a candid letter that he sends out to his PR friends every year around the holidays. Here, in Gregg's own words, are tips for how to work with him – including never call, drop the mystery, and when to send booze.
Season's Greetings PR Pals –

Thanks for all the cards and well wishes over the past few weeks. They are much appreciated (especially the candy baskets, even better the booze).  The holiday cheer is certainly reciprocated. As you probably know by now, I don't send out cards because, well frankly, I am a lazy, disorganized wreck of a human being, let alone journalist.  So here is my annual holiday appeal as my response to your offering. Please accept it for the very little that it's worth and for the schlub its coming from.
Alright, here we go:
First of all, thanks for all the pitches this year. Like I always tell you, I can't do my job without you bringing me great guests. Please keep the pitches coming in 2015. The worst I can say to a pitch is "no." I could not do your jobs and I appreciate how tough they are.
That said, as you all know by now, I do my own booking so I got headaches of my own. Despite the fact that TheStreet gets more hits than a lot of the other news outlets you visit on your New York boondoggles, we don't have three bookers for every half hour show. So I need you to help me out in order to get you and your guest in-and-out as quickly as possible. Once again, as most of you know by now, I don't like to keep you loitering in a green room for hours like it's a 7-11 parking lot. I want you gone and the video up on our site as quickly as possible. And for me to do that, we've got to work together, and now more than ever because we've got a fancy studio here at TheStreet and this studio requires a lot more upfront legwork.
Booking – Always E-mail me. As much as I love speaking on the phone with you, don't call with pitches unless it's the freaking Pope. I can assess pitches on the computer much faster and reply quicker. And please pick up the phone if I call you. How come nobody picks up the phone anymore?
Next – On those e-mail pitches, send me a date, time, title, ticker and topic. I don't want to go back and forth with you. No time to do it anymore. No more pitches like: "Hey Gregg, Frank's coming back next week, can you see him?" No way. Sorry for the paternalistic tone but I can't do it anymore. I have more CEOs coming in and out of here on a daily basis than the Mustang Ranch. How am I supposed to remember each and every Frank? And no mystery pitches either! Telling me you have a 'really good bond guy coming next week' does not help me. It pisses me off.
Oh, on that note. If I forget your name when you come here and I call you "buddy". I'm sorry in advance.  I do 5 of these videos a day. I'm more burnt than my wife will ever know.
Also, because of this high tech new studio we have, I need b-roll, and stock choices upfront. The videos will go up quicker under the new system, but it is less forgiving for changes ex post facto. So get it to me early and get it right the first time.
Yeah, I know this letter is losing its holiday flavor already. Sorry, I'll try and liven it up.
DON'T BE LATE ANYMORE!! (how's that for a jolt?) You aren't late for CNBC, BLOOMBERG, or FOX, so don't be late for your hit with me. Sorry, but good old Gregg is getting yelled at by everybody else and I'm now at nub level (actually, far below it now). Can't do it anymore. Punctuality gets you points because – as we both know – at some point you are going to need me…
Yes, at some point in the year, you will call me and say "Gregg, can you help me out?" And then I will try and help you out with a booking or a story of some sort. Ask around, I always have. But if you annoy me too much, it makes it harder for me to do favors.
RULE – If you change an appointment more than twice you better send me brownies, cupcakes or booze (scotch, just send scotch. Bourbon works too). I know people's schedules change but I have a life and a drinking problem too.
All you PR rookies out there – before you pitch me, please be familiar with my work and beat. Here's what I do: I interview CEOs of public companies, mutual fund managers and business authors. The videos last four minutes or less and you cannot review the video before it goes up. I do pre-interviews to make sure everybody looks good (especially me). Occasionally, I venture outside the CEO/Wall Street realm, but when I do it's generally pegged to something in the news.
All you PR pros out there – tell the rookies not to waste my time sending form pitches. I don't reply to those. I do reply to thoughtful pitches.
ALL MY VIDEOS ARE DONE HERE IN THE STUDIO. Yeah, I put it in caps for a reason. 14 Wall Street – 15th floor. Write it down.(And once we go into the studio, please try and leave it to me. I've been doing this job for about a decade now. I'm pretty close to figuring it out. Trust me, I will not let your CEO or fund manager look bad. More importantly, I will not let me look bad.)
That said, if its something I absolutely positively need to do remotely I will do it on SKYPE. BUT SKYPE LOOKS LIKE CRAP SO I TRY AND AVOID IT.
I have lost all control of this e-mail. It now officially licks dirt. Lemme try and get nice again.
Here's the deal folks. It's a brutal environment out there and we all need to stick together. If you make my life easier, I promise I will return the favor. And if you make my life harder, then send me alcohol and I'll try and forget about it. Sound fair?
Keep pitching. Never stop. Happy new year.
Your buddy,
Gregg Greenberg
TheStreet
---