Success provides its readers with practical advice, ideas and training on leadership, goal setting, time management, selling and personal development. It offers guidance and insight from CEOs, leaders, entrepreneurs and achievers.
Regular sections include Business (tools and tactics on improving sales, making better presentations, developing leadership skills and goal-setting), Relationships (advice on creating successful personal and business relationships), Wealth (how to build wealth and protect it), Well-Being (life-balance and total wellness tips for body, mind and spirit) and Making a Difference (highlights role models who inspire others to give time, talent and money).
Josh Ellis is the Features Editor here, and we're delighted he took a few moments to chat with us this week for our media interview series. His recent stories include "Arianna Huffington's New Success Metric," "How Jamie Foxx Became Unstoppable," and "Quick, Use These Apps to Save the World!."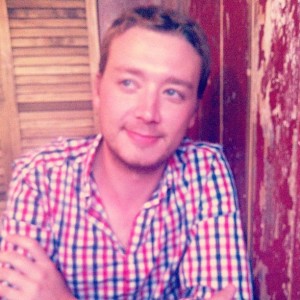 1. What causes you to pull a book out of the mail pile?
The title and subtitle have to strike me as something new and applicable to our readers. So my advice to publicists is to just be very deliberate about who you're sending books to rather than carpet-bombing every media outlet which remotely fits the genre. I open every piece of mail I receive, but if it's not truly personalized so that I quickly understand why it should be of interest to me, it gets tossed. And I shouldn't admit this, but I judge books by the cover as well. If the design looks cheap, the words inside are probably cheap as well.
2. What gets your attention in a pitch?
It's the same as with books: I want personalization of the message. I can quickly tell if you've put some thought into why your pitch is right for our magazine, or whether you just copy-and-pasted my name and email address among 1,000 others that day.
3. What's your biggest publicist pet peeve?
Two things: calling me on the phone and requesting a read receipt with your email pitch. If we've worked together before and have a continuing relationship, a phone call is a fine way to connect, but I hardly ever answer for numbers I don't recognize or when the caller ID alerts me that you're going to be pitching me. For one, I'm not going to be able to give you an answer right away, but also this is because I can better process the information when it's in print. So send an email. But don't request a read receipt! I deny them out of spite.
4. As a Features Editor for Success, what do you feel is the biggest priority of your readers? Entertainment? Practical Tips? Both?  
We're a service magazine, not a Sunday reader. So we want our subscribers to get some tangible directions, advice or motivation rather than just a great story. If you have a successful client, we want to know what makes that person (or their business) successful, along with their habits, personal mottos, or any actionable steps our readers can take to win as big as your client.
5. What's the best book you've read lately?
Contagious: Why Things Catch On by Jonah Berger. Actually, that's the only book I've read lately.
---