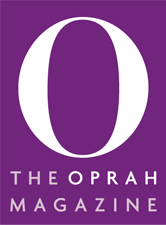 I had the immense pleasure of speaking with Leigh Haber, books editor for O, The Oprah Magazine this week for our "5 Questions With…" media interview series. With little introduction needed, Leigh's eminent career with books and publishing has seen her as Editor-at-Large for Chronicle Books along with roles at Scribner, Hyperion, and Rodale. Her work with O, The Oprah Magazine began in 2012, and includes curating book candidates for Oprah's Book Club 2.0 as well as overseeing the monthly book section.
Here is what she had to say about working with publicists and selecting books for O, The Oprah Magazine.
1. What's your biggest publicist pet peeve?
Without a doubt, people who don't do their homework, especially those who clearly are not familiar with the magazine. One example: a high level publicity person recently complained to me that there had not been a recent Oprah Book Club pick, when not only had there been one a month before, but we had dedicated four pages in O magazine to it. The point is, know the person/periodical you are pitching, so you know what is appropriate but can also impress the editor being pitched with your knowledge of what she is doing.
2. What gets your attention in a pitch?
What gets my attention is passion and knowledge, as well as crafting the pitch in a way that demonstrates you know who you are pitching. I have absolutely been persuaded by an outstanding pitch letter or press release, and I also enjoy letting the publicist's bosses know that they've been so persuasive that I felt I HAD to consider that book or subject.
3. What specific categories of books do you look for to review?
Other sections of the magazine cover health and wellness, cookbooks, fashion, beauty. We really don't cover parenting books in the magazine. I'm looking for quality fiction, memoir, narrative non-fiction, big important non-fiction. I'm looking for new talent, too, or new approaches to familiar literary topics.
4. In considering books, how important is an author's platform?
I don't really care about whether the author's platform is big or small, though in truth, we love finding up and coming writers who perhaps don't yet have visible platforms. The main point is–do we love the book?
5. What is the best book you've read lately?
I'll mention three. For anyone who hasn't yet read Elena Ferrante's three books in the My Brilliant Friend series–you don't know what you're missing. There's love, friendship, passion, Italy–wow she's amazing. And then the new Oprah Book Club 2.0 pick is an extraordinary novel called RUBY, by Cynthia Bond. Oprah loved the book, and so do I. And finally, a book that will be coming out in the spring, a novel set mainly in Ireland called The Green Road, by Anne Enright.
---