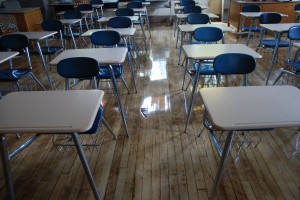 This fall marked my one year anniversary with Cave Henricks Communications, as well as my first year as a publicist. But before I began pitching books to the media, I was on the receiving end of the pitches. I worked at local newspapers and magazines, writing blurbs, fact checking, and sorting through press releases. In retrospect, I wish I would have responded to every single press release that came my way. But now, I've learned publicists don't expect a response from every contact they reach out to, and there are a few other things I've learned this year too. –
You don't have to be an extrovert to be a publicist. I don't think anyone who has ever met me would categorize me as an extrovert. When I became a publicist, I was a little worried I wouldn't be able to become the hobnobbing, sassy publicist you see on TV. Lucky for me, that's TV and this is real life. Working in publicity as an introvert has many advantages; we listen, say what we mean, and pay attention to detail.
How to handle rejection. Reaching out to 100+ people for book coverage, I've learned not everyone is going to be as excited or passionate about a book as I am. There are going to be no's, and there is rarely going to be an explanation. It's like a bad breakup on repeat, but you learn to accept the rejection and move on. Eventually you learn to appreciate the rejection, because believe it or not, there's something far worse…
Think rejection is bad? Try the sound of silence. I've started to prefer the no's over an inactive inbox with no replies. After a day of media outreach, my mind starts to wonder – maybe my e-mail accidentally went to spam? Or maybe they've changed their e-mail address? Nope, journalists and producers are just very busy people who don't have time to say no to every pitch they're not interested in.
There is no "right way." I've had the opportunity to partner with each of my colleagues on different projects, and they all have their own way of doing things. Every project is unique unto itself, so what might be a good publicity strategy for one book may not necessary work for another. With each new book we take on, we're brainstorming new ways to do outreach and build relationships.
A personalized note can go a long way. No one wants to feel like one of many, we want to feel like one in a million. E-mail blasts often do not go over well with our media contacts, and who can blame them? They're generic, impersonal, and let's be honest, an easy out. If you want someone to write a thoughtful piece on your book, you've got to send a well researched, thoughtful pitch.
---