By this point, we all know that content is king in the new media landscape, and many authors have become accustomed to writing for the media. One of the holy grails of book publicity is The New York Times Sunday Review opinion section. But business book authors who have successfully placed their writing in the business media – Fortune, Fast Company, Harvard Business Review and the like – often struggle to make the leap to the Sunday Review.
Why? First, know that placing your writing here is incredibly difficult precisely because it is fiercely coveted. The Times' standards are incredibly high and you're up against massive competition, which means that, in the words of our go-to editor on the Times' opinion desk, pretty much everyone has "a low batting-average."
Beyond that challenge – which authors in every category face – business book authors have two additional challenges to overcome: choosing a topic that has broad appeal, and cultivating the right tone. These elements are key for contributed writing at any media outlet, but they are particularly difficult for business book authors targeting the Sunday Review because what works for the business media, more often than not, does not fly in the Sunday Review. Topic-wise, a story or trend that makes headlines in Fortune and Harvard Business Review may not remotely interest readers of the Sunday Review section. And tone-wise, the writing style authors have carefully honed for success placements in major business outlets can be very different from what the editors and readers of the Sunday Review are looking for.
So, what works? To illustrate, let's take a look at three recent essays from the Sunday Review written by business book authors (none of them our clients, btw).
Rethinking Work by Barry Schwartz, author of Why We Work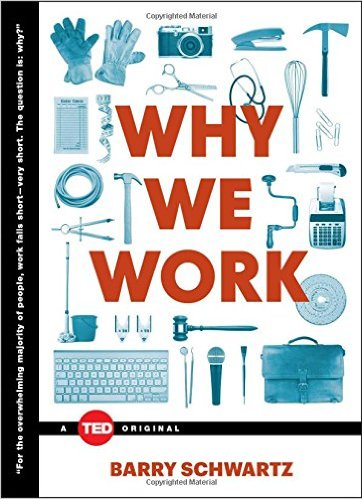 Here, Schwartz tackles the persistent business problems of employee engagement, motivation, and productivity, even tying into the latest Gallup survey as a hook. But those executive-level concerns are simply the undercurrent. Schwartz focuses on a theme virtually everyone can relate to: what we personally gain from work, beyond the paycheck, and how work contributes to – or detracts from – our overall happiness in life.
No Time to Be Nice at Work by Christine Porath, author of The Cost of Bad Behavior: How Incivility is Damaging Your Business and What To Do About It
In this piece, Porath is writing about leadership – how the quality of leaders' interactions with employees can negatively impact a business' bottom line. But as with Schwartz, she frames the piece in such a way that gives it mass appeal. Who hasn't had the experience of working for someone who is uncivil, or in a "toxic" work environment – or at least known someone who has gone through that unfortunate experience?
Guess Who Doesn't Fit In at Work by Lauren A. Rivera, author of Pedigree: How Elite Students Get Elite Jobs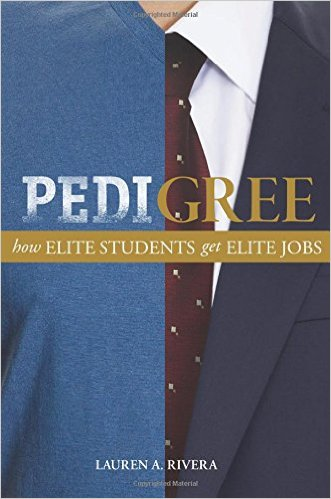 Here, Rivera explores how hiring practices fuel the lack of diversity in corporate America. Diversity & Inclusion is a major force in business today, with most organizations dedicating task forces, programs, and executives to making their organizations more diverse. It's a topic that can easily go "inside baseball," but Rivera makes it relevant to the masses with her framing. Whether you've interviewed for a job or made a hiring decision, you relate to her anecdote about the role of "cultural fit" in landing (or selecting someone for) a new job. Her introduction makes you look at your own workplace, and wonder if a misguided pursuit of "cultural fit" resulted in the current team of co-workers – and why that make-up could be less than ideal.
These three essays take standard business topics – employee engagement, leadership, and diversity – and frame them for a general interest audience. And they do so by connecting the business topics to the workplace, and then exploring the issues through the lens of the average worker. The authors think about the average front-line worker – not the CEO or executive they are accustomed to writing for – and they make the topic personal. They hit home. Tone-wise, you'll notice that while these writers do incorporate studies and research to support their claims, they write simply and clearly, avoid business jargon, illustrate with examples, and hold their limited advice until the very end.
Even with all these elements in place, placing an essay in the Sunday Review is still an incredible challenge. But if you can nail the topic and tone by following these examples, you're well on your way to having a fighting chance.
Have you seen any other examples of business book authors writing for the Sunday Review? If so, please send them our way. We're always looking for success stories to analyze so we can modify our own approach.
---