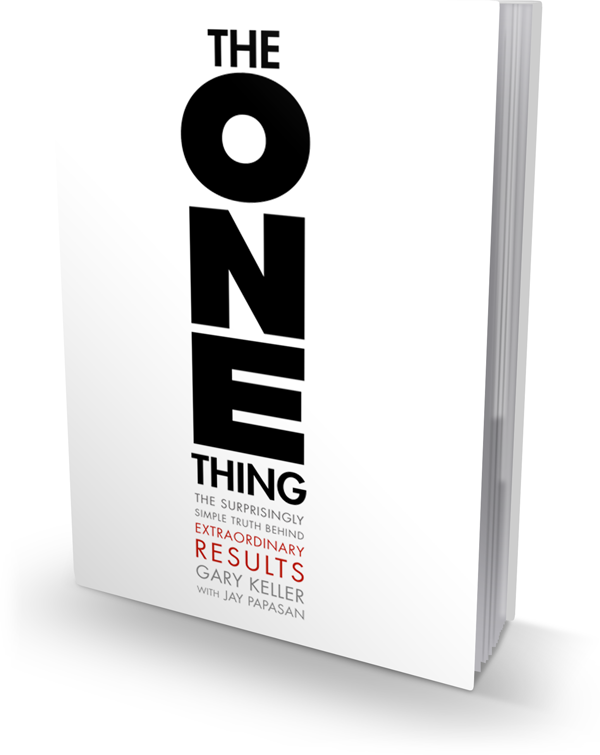 The Surprising Simple Truth Behind Extraordinary Results
by Gary Keller with Jay Papasan
Bard Press
April 2013
Workers have more resources at their disposal than ever, but increasingly, they are succumbing to distraction, burnout, and declining productivity. Gary Keller, co-founder and chairman of Keller Williams Realty International, argues that we accomplish so little precisely because we try to do too much. He explains how to set up your work environment in order to ignore everything you could do, and instead to focus on the ONE thing you should do.
---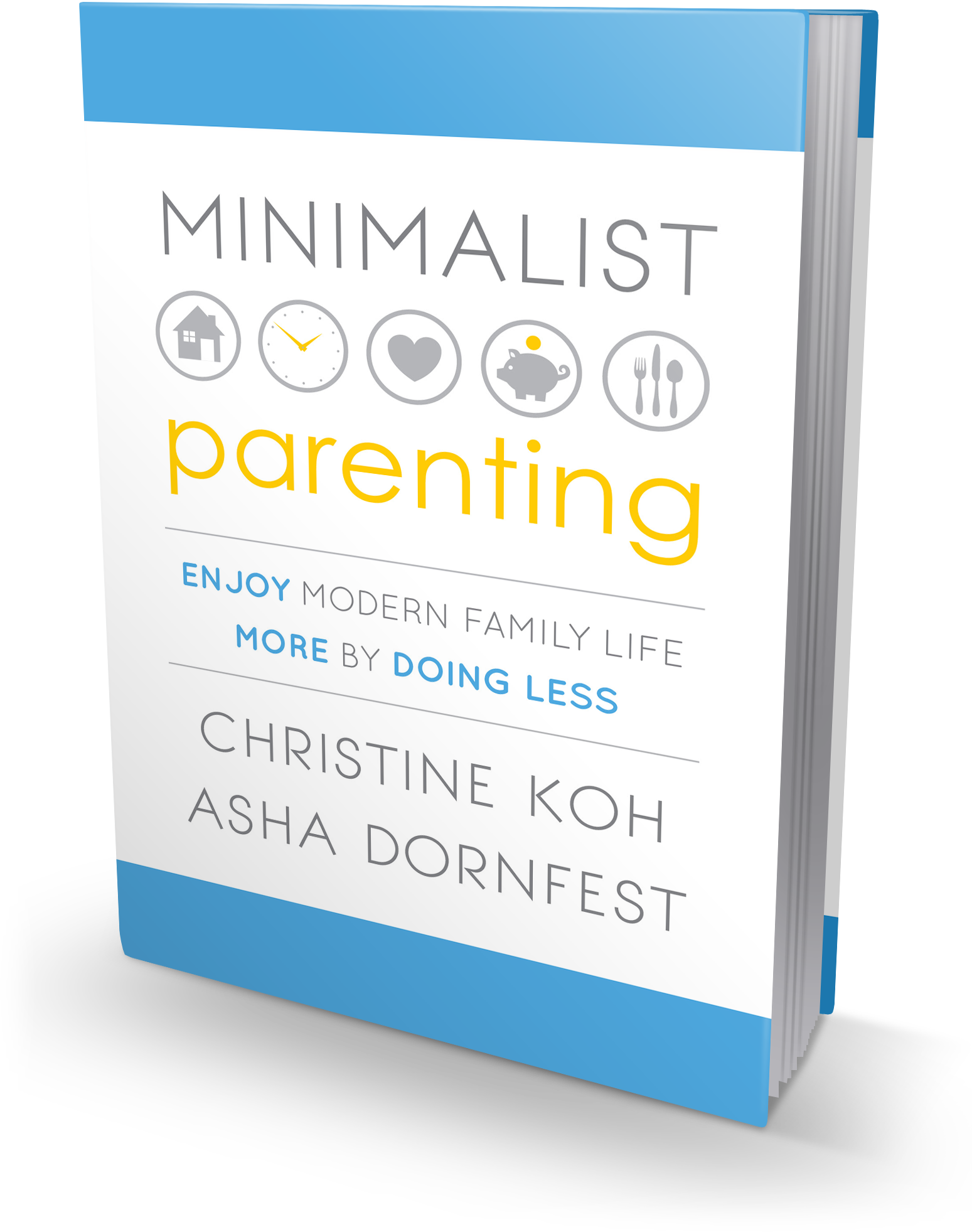 Enjoy Modern Family Life More by Doing Less
by Christine Koh and Asha Dornfest
Bibliomotion
March, 2013
We're in the midst of a parenting climate that feeds on more expert advice, more gear, more fear about competition and safety, and more choices to make about education, nutrition, even entertainment. The result? Overwhelmed, confused parents and overscheduled, over-parented kids. In Minimalist Parenting, Christine Koh and Asha Dornfest offer a fresh approach to navigating all of this conflicting background noise.
---
A Radical New Theory of Collapse
by Rebecca Costa
Vanguard Press
November 2012
In The Watchman's Rattle, Costa takes a look at the day's complicated problems and crisis, suggesting that the complexity of our lives, technological capabilities, and government policies have outgrown our brain's ability to manage them. With compelling evidence based on research into the rise and fall of the Mayan, Khmer, and Roman empires, Costa shows how the tendency to label these problems as social, political, and economic, rather than addressing their evolutionary roots, leads to frightening, long term consequences.
---
How Top Leaders Gain Faster Results, Deeper Relationships, and a Stronger Bottom Line
by David Horsager
Free Press, a division of Simon & Schuster
October 2012
With fresh insights grounded in research, The Trust Edge reveals the eight pillars of trust that can transform the way you think about business, your relationships, and all areas of life.
---
by Erika Andersen
Jossey-Bass
October 2012
Leadership means nothing if people won't follow. Here, Erika Andersen offers a proven leadership framework that creates loyalty, commitment and results.
---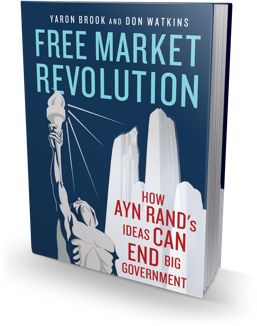 How Ayn Rand's Ideas Can End Big Government
by Yaron Brook and Dan Watkins
Palgrave Macmillan
September 2012
Ayn Rand Institute scholars Yaron Brook and Don Watkins draw on Rand's defense of Free Markets to examine today's political and economic landscapes, which has been marked by the rise of the Tea Party and widespread alarm about the influence of Big Government. They tackle today's toughest problems – from welfare to government bail outs, national health care to the climbing national debt – through the lens of Rand's philosophy.
---
Step Back to Lead Forward
by Kevin Cashman
Berrett-Koehler Publishers
September 2012
More than just a work or philosophy or spirituality, The Pause Principle provides real tools and practices to make pausing a part of every leader's everyday life.
---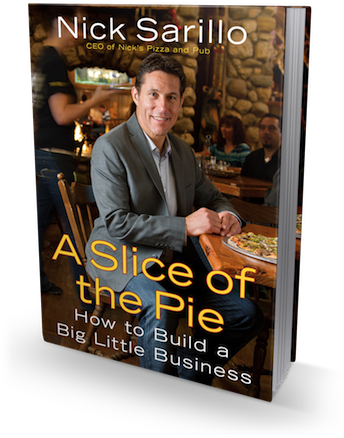 How to Build a Big Little Business
by Nick Sarillo
Portfolio
September 2012
Today Nick's Pizza & Pub is one of the top ten busiest independent pizza restaurants in the country, with two locations that gross about "six times" the revenue of the typical pizza restaurant. And in an industry where most employees leave within less than a year, Nick's annual turnover rate is less than 20 percent. How did he do it?
---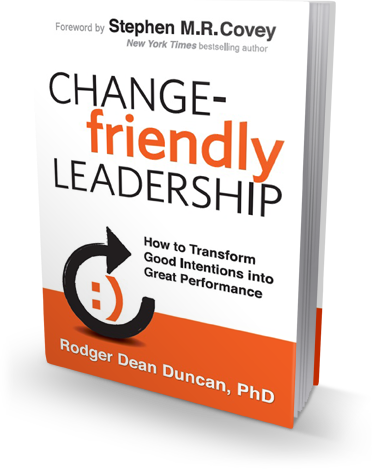 How to Transform Good Intentions into Great Performance
by Rodger Dean Duncan, PhD
Midpoint Trade Books
September 2012
Around the world, countless change efforts are underway in all kinds of organizations, spearheaded by leaders with good intentions. Despite the good intentions, the majority of these programs will not succeed. Why?
---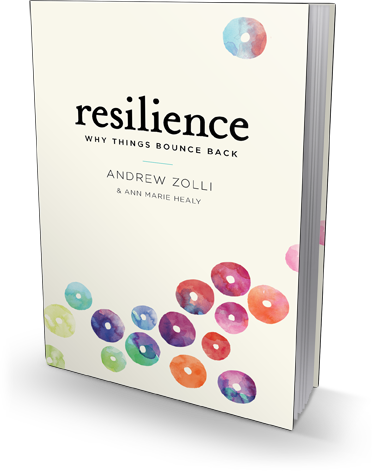 Why Things Bounce Back
by Andrew Zolli and Ann Marie Healy
Free Press
July 2012
A decade into the 21st century, one thing is clear: volatility is the new normal. Here, acclaimed futurist Andrew Zolli offers an in-depth primer on the emerging field of resilience research, and shows how individuals, communities, organizations, economies, and the planet as a whole can better adapt to dramatically changing circumstances.
---
Hiring More Great Leaders Into Government
by Geoff Smart
Greenleaf Book Group
July 2012
In Leadocracy, Geoff Smart, author of the New York Times bestseller Who, presents a pragmatic solution to our country's number one problem: a void of great leaders in government.
---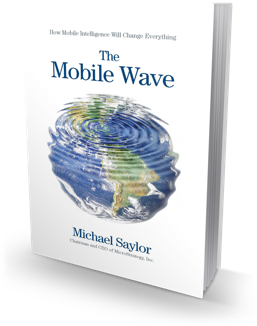 How Mobile Intelligence Will Change Everything
by Michael Saylor
Vanguard Press
June 2012
In the tradition of international bestsellers, Future Shock and Megatrends, Michael J. Saylor, CEO of MicroStrategy, brings The Mobile Wave, a ground-breaking analysis of the impact of mobile intelligence—the fifth wave of computer technology.
---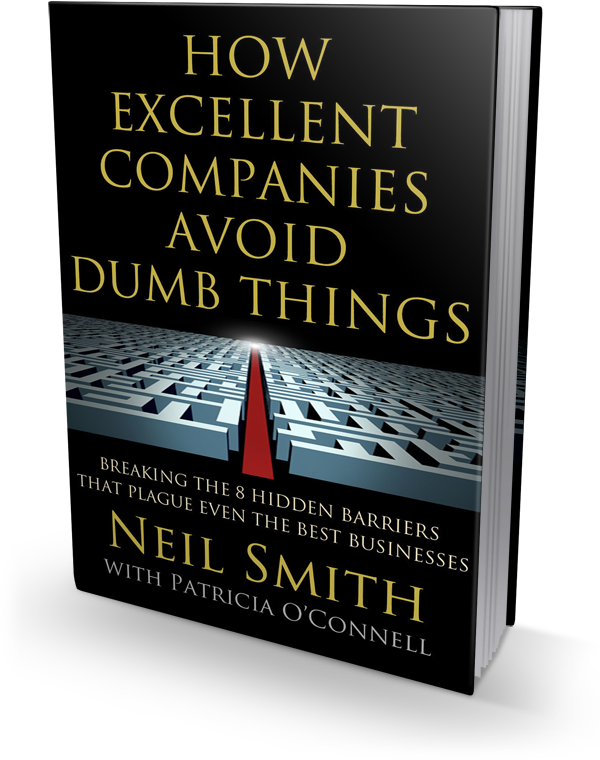 Breaking the 8 Hidden Barriers That Plague Even the Best Businesses
by Neil Smith with Patricia O'Connell
Palgrave Macmillan
May, 2012
Every day, smart companies make headlines for decisions that frustrate customers and mystify the business community. Here, Smith reveals eight barriers that cause excellent companies to do dumb things, and a method for transformational improvement.
---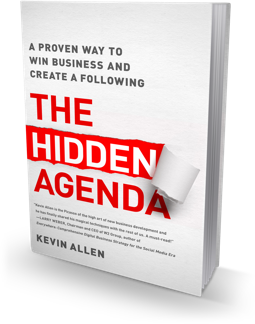 A Proven Way to Win Business and Create a Following
by Kevin Allen
Bibliomotion
April, 2012
We all pitch something every day—whether an idea, a product, or ourselves. Here, a veteran ad man shares a proven approach to winning any pitch, without fail, every time.
---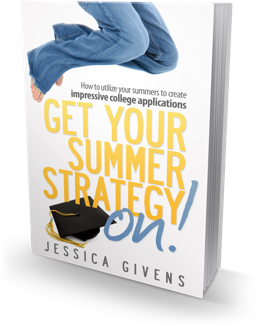 How to Utilize Your Summers to Create Impressive College Applications
by Jessica Givens
SJG Professional Communications
April 2012
In Get Your Summer Strategy On, Jessica Givens gives students step-by-step a guide to maximizing the potential of the summer months.
---
A Survival Guide for Entrepreneurs and Their Families
by Meg Hirshberg
Greenleaf Book Group
March, 2012
Inc. columnist and wife of the Stonyfield Yogurt founder, Meg Hirshberg offers a candid account of what life in a startup looks like from the inside and the impact it has on entrepreneurs and their families.
---
7 Steps to Achieving True Success
by Rory Vaden
Perigee
February 2012
We all want to lead happy, successful lives. Here, a speaker and self-discipline expert offers the key – a "take the stairs" program of self-discipline for making the short-term sacrifices that lead to long-term gains.
---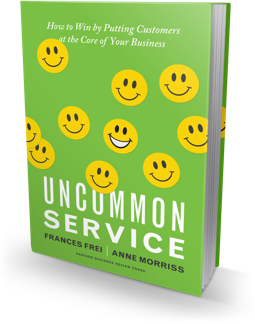 How to Win by Putting Customers at the Core of Your Business
by Frances Frei and Anne Morriss
Harvard Business Review Press
February, 2012
We live in a service economy, yet the majority of our service interactions are overwhelmingly negative. Frei and Morriss offer a system that results in every employee – not just the exceptional ones – delivering consistently great service.
---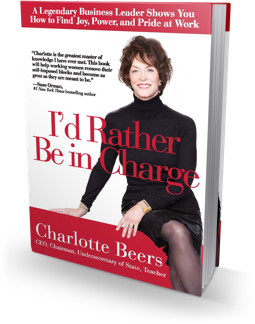 A Legendary Business Leader Reveals the Traits, Passions, and Relationships to Put YOU in Charge
by Charlotte Beers
Vanguard Press
February, 2012
An advertising legend recounts her trailblazing road to the top and provides a "how to" for other women who aspire to top leadership positions.
---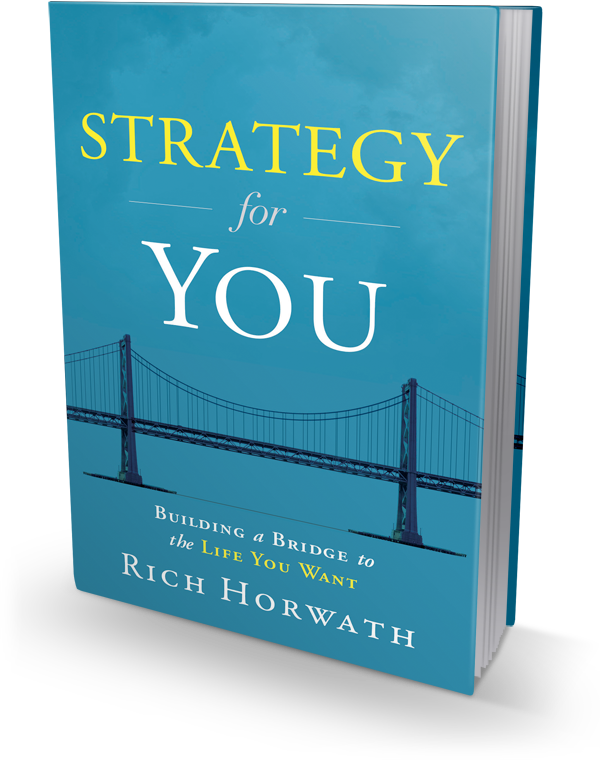 Building a Bridge to the Life You Want
by Rich Horwath
Greenleaf Book Group
January, 2012
Strategy is critical for business success – but what about success in life? Here, a strategic thinking guru shows how to use the principles of business success to achieve personal goals and create a fulfilling life.
---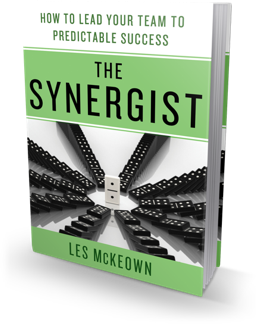 Leading Your Team to Predictable Success
by Les Mckeown
Palgrave McMillan
January, 2012
Les McKeown breaks down a persistent problem in today's top management suites – organizing a group toward a common goal – and provides the keys for bringing clashing work styles into harmony.
---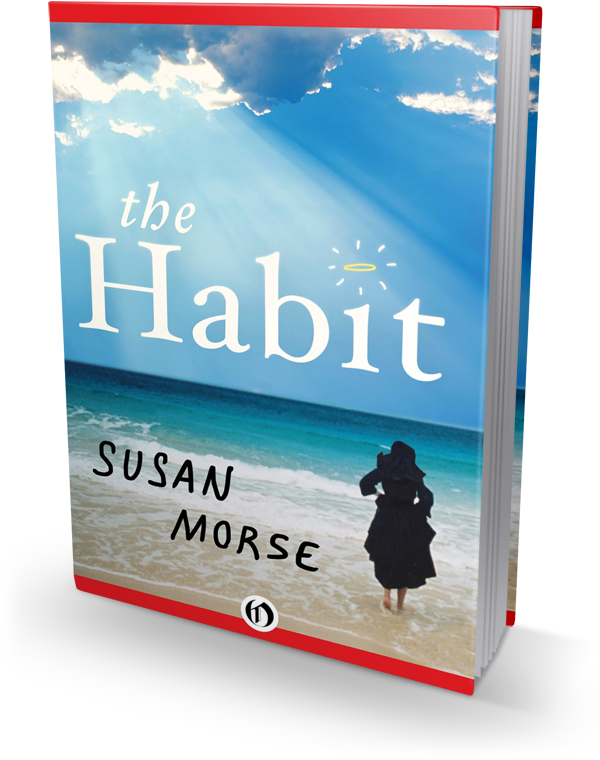 by Susan Morse
Open Road
November, 2011
A hilarious and healing take on the struggles of the "Sandwich Generation" and the lifelong challenge of caring for a loving but flighty mother.
---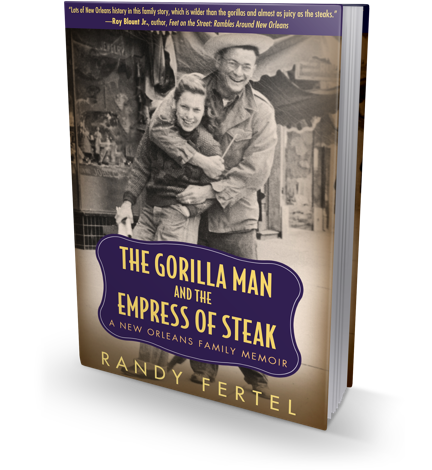 A New Orleans Family Memoir
by Randy Fertel
University Press of Mississippi
October, 2011
The story of two iconic New Orleanians – Ruth, founder of Ruth's Chris Steak House, and Rodney, known as the "Gorilla Man" for his run for mayor and promise to get a gorilla for the zoo.
---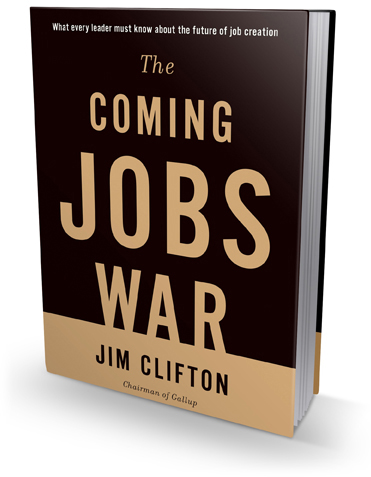 by Jim Clifton
Gallup Press
October, 2011
Gallup's World Poll revealed the one thing people want most: a good job. Here, Gallup CEO Jim Clifton explains why jobs matter both economically and emotionally, and offers solutions for job growth around the world.
---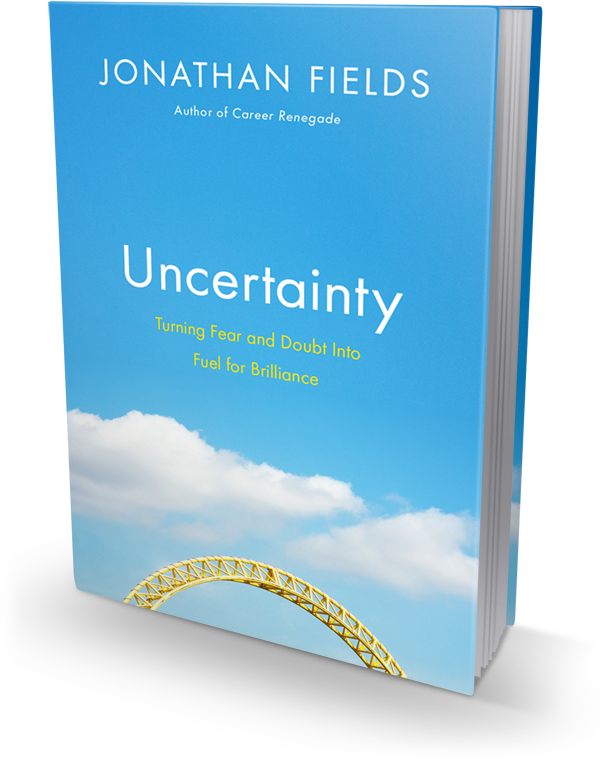 Turning Fear and Doubt into Fuel for Brilliance
by Jonathan Fields
Portfolio
September, 2011
Uncertainty, risk and exposure to criticism are essential to business success. Jonathan Fields explains how, when properly understood and harnessed, these pressures can become fuel for breakthroughs, rather than paralyzing setbacks.
---
How Fear Destroys Companies from the Inside Out and What to do About It
by Tom Rieger
Gallup Press
August, 2011
Gallup research reveals that half of American workers feel like prisoners in their own company. Here, Gallup's Tom Rieger shows how fear destroys organizational success, and explains how to create courageous organizations.
---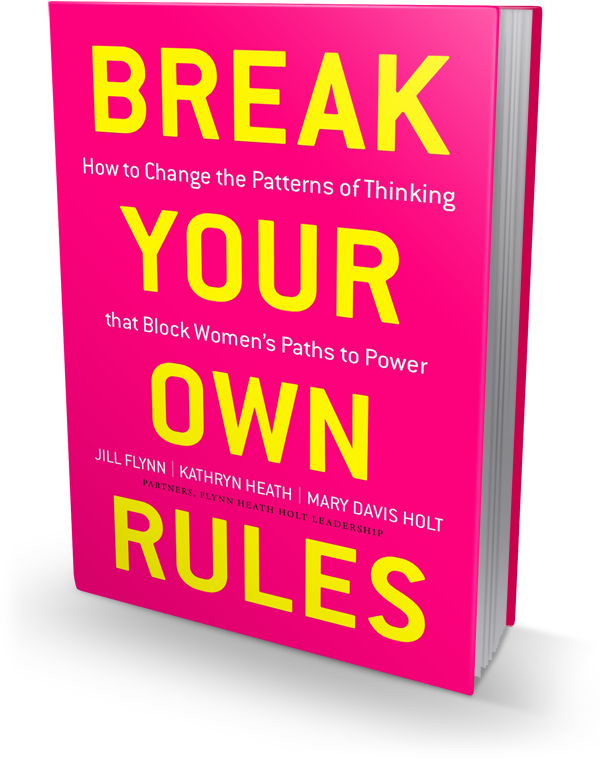 How to Change the Patterns of Thinking that Block Women's Paths to Power
by Jill Flynn, Kathryn Heath and Mary Davis Holt
Jossey-Bass
August, 2011
The number of women in executive positions remains dismal, and according to Jill Flynn, Kathryn Heath and Mary Davis Holt, six faulty rules are to blame.
---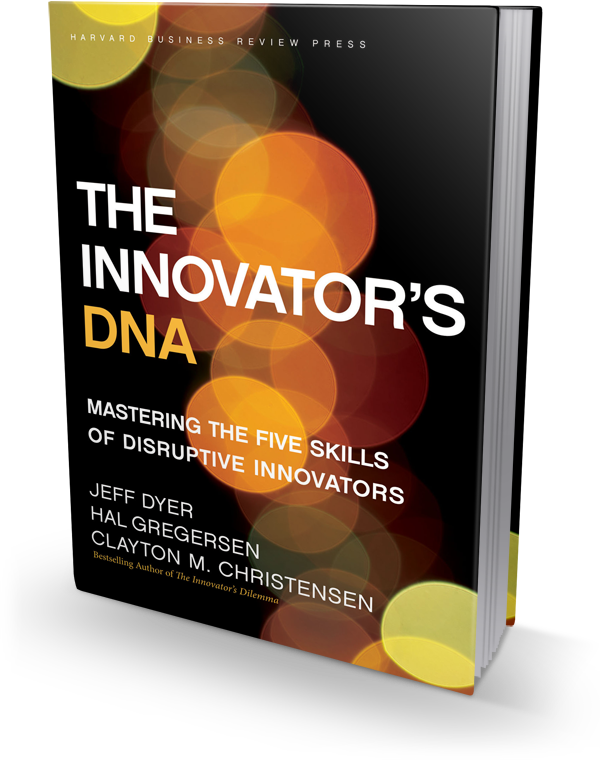 Mastering the Five Skills of Disruptive Innovators
by Jeff Dyer, Hal Gregersen and Clayton M. Christensen
Harvard Business Review Press
July, 2011
A follow-up to The Innovation's Dilemma and The Innovator's Solution, this is a guidebook to mastering the five skills needed to generate ideas, collaborate with colleagues, and implement innovation throughout the organization.
---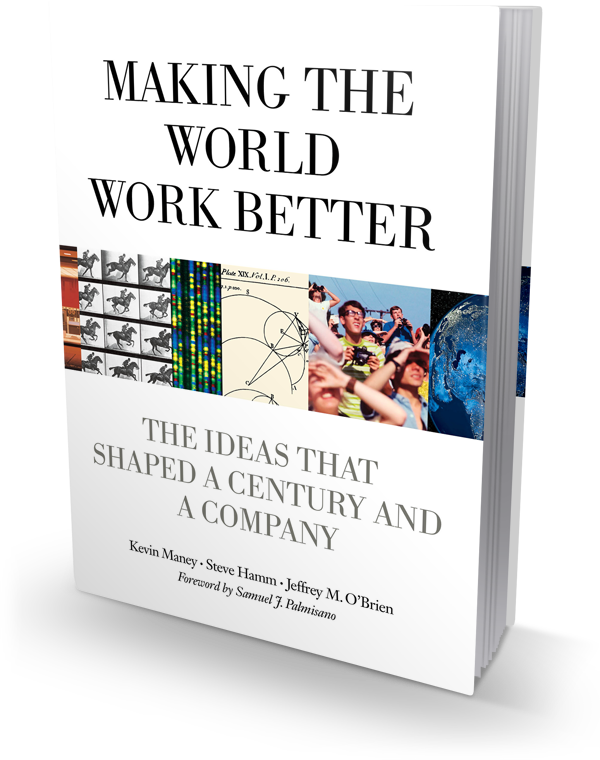 The Ideas That Shaped a Century and a Company
by Kevin Maney, Steve Hamm and Jeffrey M. O'Brien
IBM Press
June, 2011
To mark the occasion of IBM's centennial anniversary, three journalists examine how the technology giant has distinctly contributed to the evolution of technology and the modern corporation over the last 100 years.
---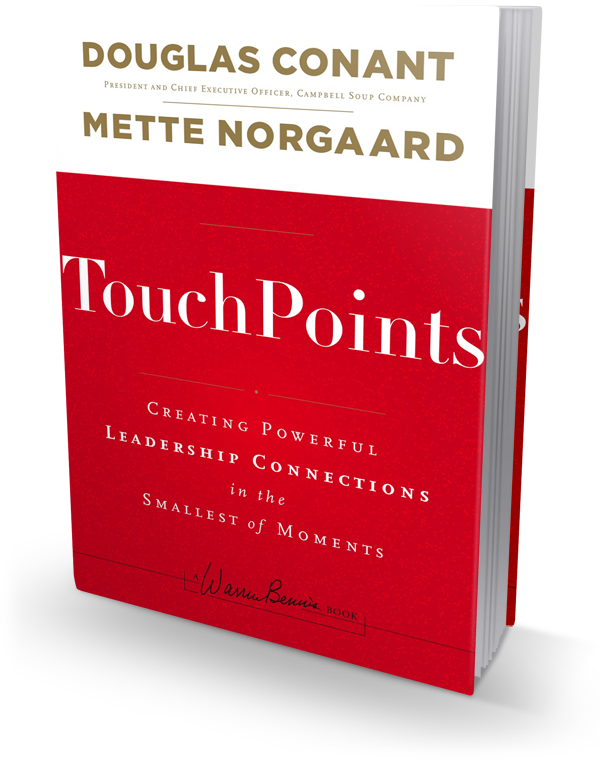 Creating Powerful Leadership Connections in the Smallest of Moments
by Douglas Conant and Mette Norgaard
Jossey-Bass
May, 2011
The former CEO of Campbell Soup shares the method that helped this introvert lead the iconic brand for nearly a decade: transforming so-called "interruptions" from employees into "touchpoint" opportunities for leadership growth.
---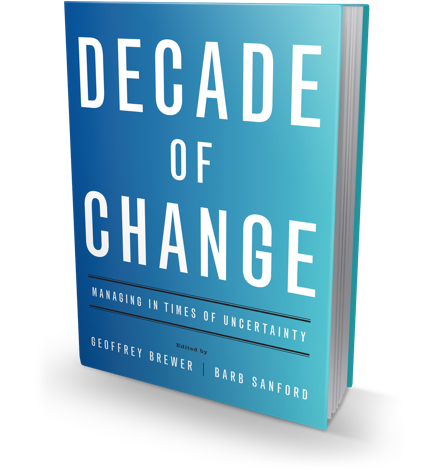 Managing in Times of Uncertainty
by Geoffrey Brewer and Barb Sanford
Gallup Press
May, 2011
From the editors of the Gallup Management Journal, a compelling collection of writings on how leaders have navigated the unprecedented changes of the first decade of the new millennium.
---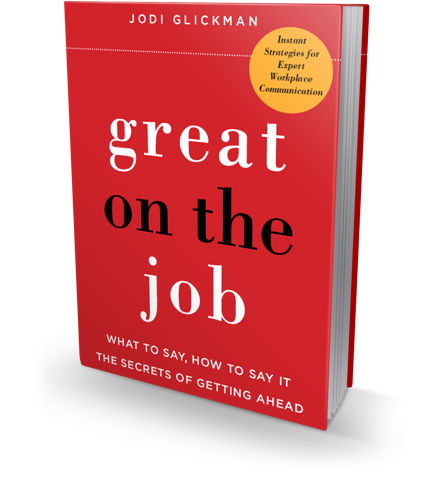 What to Say, How to Say It. The Secrets of Getting Ahead
by Jodi Glickman
St. Martin's Press
May, 2011
Today's world is more wired than ever, but our live communication skills are at an all-time low – and it's torpedoing our careers. Jodi Glickman offers the playbook for communicating effectively on the job.
---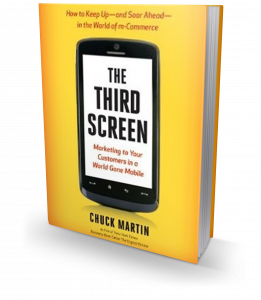 Marketing to Your Customers in a World Gone Mobile
by Chuck Martin
Nicholas Brealey Publishing
May, 2011
Through research and case studies, Chuck Martin – CEO of Mobile Future Institute and Director of the Center for Media Research – helps companies understand both why and how to interact with customers through mobile platforms.
---
The Art of Being a True Leader
by Rajeev Peshawaria
Free Press
May, 2011
True leadership comes from the drive to create a better future. After 20 years of training Fortune 500 executives, Peshawaria shows how to discover that energy and spread it throughout the organization.
---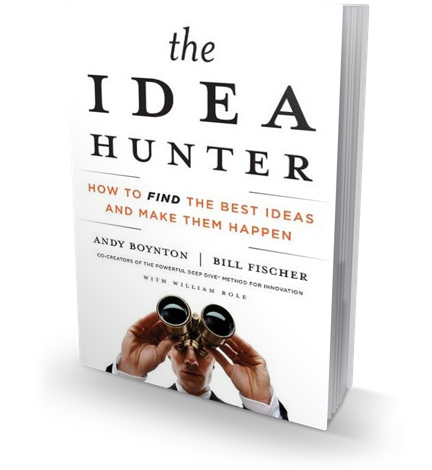 How to Find the Best Ideas and Make Them Happen
by Andy Boynton and Bill Fischer
Jossey-Bass
April, 2011
Breakthrough ideas come to those who are in the habit of hunting for them – all around them, all the time. This book outlines the process for spotting great ideas and bringing them to life.
---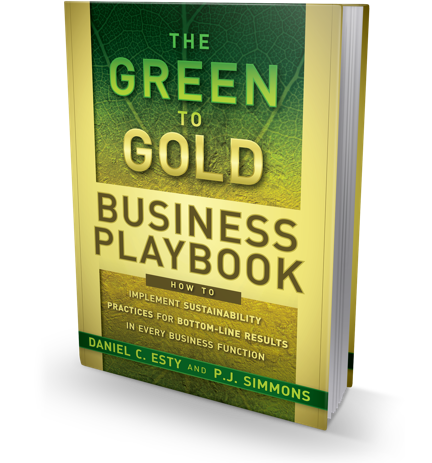 How to Implement Sustainability Practices for Bottom-Line Results in Every Business Function
by Daniel C. Esty and P.J. Simmons
Wiley
April, 2011
The follow-up to the international bestseller Green to Gold, this book helps any company develop a specific plan for leveraging the power of green to create business value.
---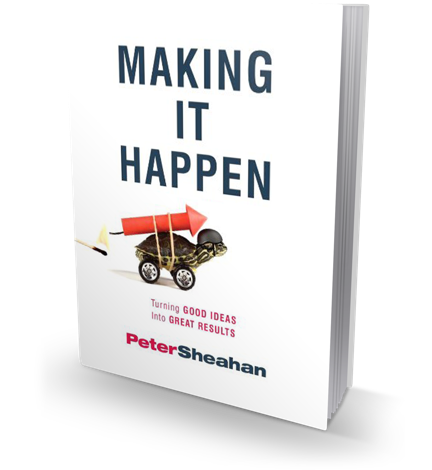 Turning Good Ideas Into Great Results
by Peter Sheahan
BenBella Books
April, 2011
In the follow up to his bestseller, Fl!p, entrepreneur Peter Sheahan offers a five-step plan for turning great ideas into successful business ventures.
---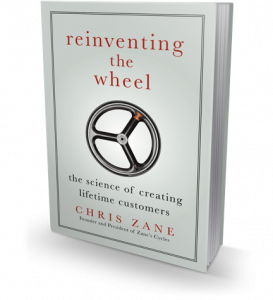 The Science of Creating Lifetime Customers
by Chris Zane
BenBella Books
March, 2011
Iconic entrepreneur Chris Zane shares his hard-won wisdom and the business philosophy that took Zane's Cycles from a small, teenage dream to a multi-million dollar business. The secret: the ability to consistently exceed customer's expectations.
---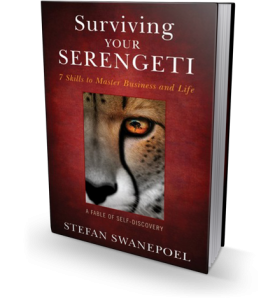 7 Skills to Master in Business and in Life
by Stefan Swanepoel
Jossey-Bass
March, 2011
In this compelling business fable, Stefan Swanepoel offers a riveting tale of life in Africa's Serengeti and outlines the seven skills necessary for survival in the Serengeti and in business.
---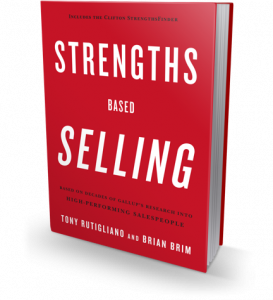 by Tony Rutigliano and Brian Brim
Gallup Press
March, 2011
The key to success, salespeople are constantly told, is to follow specific steps and techniques. But according to Gallup, the most successful salespeople understand their unique strengths and use them to sell their way.
---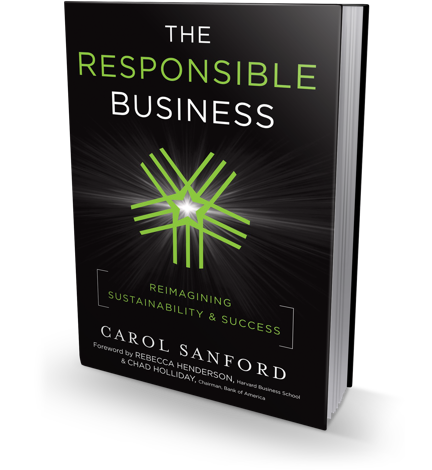 Reimagining Sustainability & Success
by Carol Sanford
Jossey-Bass
March, 2011
In modern business, social responsibility is central to success. Sanford offers a new and strategic approach to doing business that holistically integrates responsibility into all aspects of an organization, for returns both business and social.
---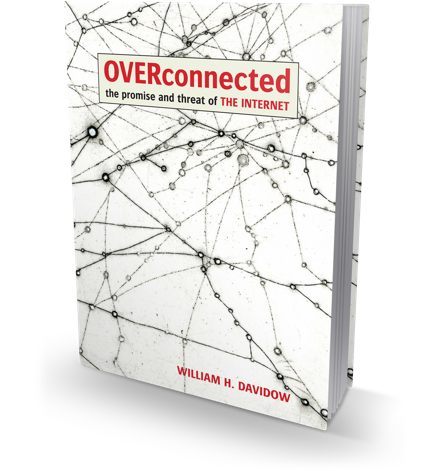 The Promise and Threat of the Internet
by William H. Davidow
Delphinium Books
January, 2011
The luxury of our constant connectivity has not come without a cost. Here, a Silicon Valley legend explains how overconnected systems have caused everything from the loss of privacy to the subprime mortgage crisis.
---
A Powerful Way to Create Meaningful Change
by Matthew E. May
Jossey-Bass
November, 2010
A business fable on applying Zen principles to work & life. Based on the idea of "shibumi" – elegant, effortless performance – this offers a new way to face work and life challenges for balanced solutions.
---
Reinventing the Workplace for the 21st Century
by Stephen Denning
Jossey-Bass
October, 2010
Traditional management is broken. Award-winning author Stephen Denning offers today's managers a unique set of principles that simultaneously inspire high productivity, continuous innovation, deep job satisfaction, and client delight.
---
A Simple Way to Remove Interference and Unlock Your Greatest Potential

by Alan Fine with Rebecca R. Merrill
Portfolio
October, 2010
According to renowned coach Alan Fine, we all have what it takes to achieve our best. He offers his proven method for removing internal obstacles, so you can reach your potential in business and life.
---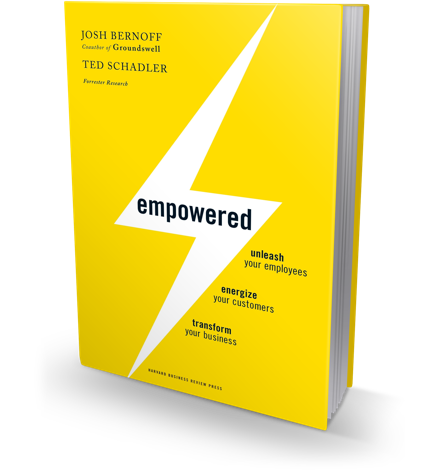 Unleash Your Employees, Energize Your Customers, and Transform Your Business
by Josh Bernoff and Ted Schadler
Harvard Business School Press
September 2010
The price of healthcare continues to skyrocket, for both companies and individuals. One CEO explains how, in the midst of the struggle, his mid-sized Midwestern company waged war on health care costs and won.
---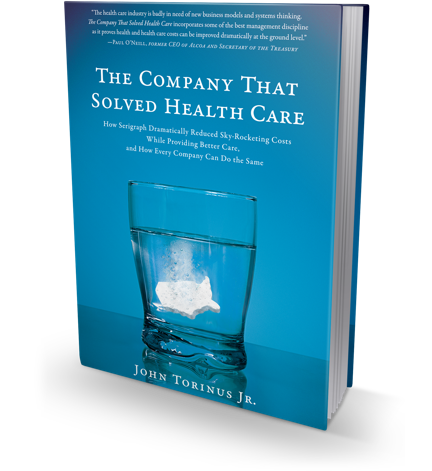 How Serigraph Dramatically Reduced Skyrocketing Costs While Providing Better Care, and How Every Company Can Do the Same
by John B. Torinus, Jr.
BenBella Books
September, 2010
The price of healthcare continues to skyrocket, for both companies and individuals. One CEO explains how, in the midst of the struggle, his mid-sized Midwestern company waged war on health care costs and won.
---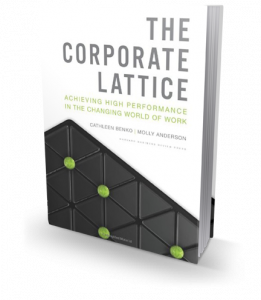 Achieving High Performance In The Changing World of Work
by Cathy Benko and Molly Anderson
Harvard Business Press
August, 2010
Top Deloitte executives Cathy Benko and Molly Anderson make the case that it's time to dismantle the metaphorical ladder and embrace the corporate lattice, with careers that zig and zag as interest and capacity dictates.
---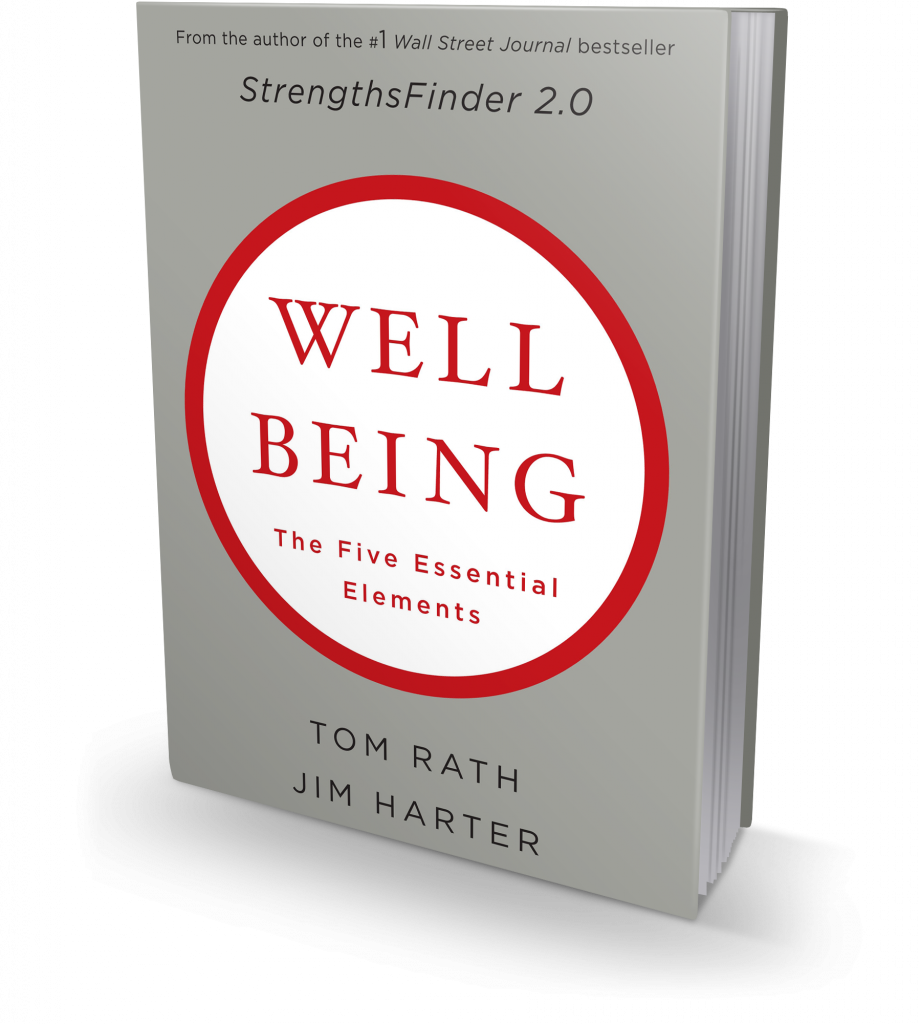 The Five Essential Elements
by Tom Rath and Jim Harter, Ph.D.
Gallup Press
May, 2010
Tom Rath and Jim Harter, Ph. D. provide a holistic view of what contributes to your wellbeing over a lifetime.
---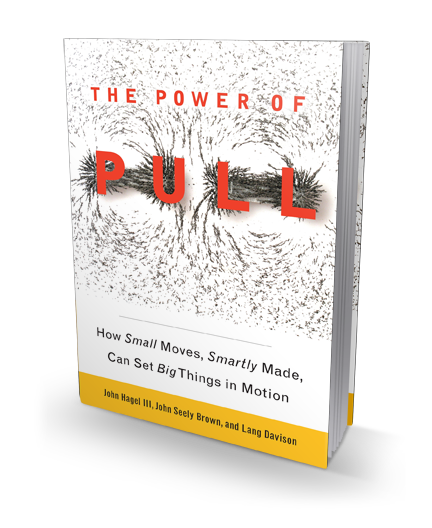 How Small Moves, Smartly Made, Can Set Big Things in Motion
by John Hagel III, John Seely Brown, and Lang Davison
Basic Books
April, 2010
John Hagel III, John Seely Brown, and Lang Davison suggest harnessing the power of pull can also bring us together in new ways to drive more rapid performance improvement (the authors highlight such diverse arenas as extreme surfing and China's emerging large scale business networks) and provide powerful platforms to more fully achieve our potential.
---
The Four Forgotten Needs That Energize Great Performance
by Tony Schwartz with Jean Gomes and Catherine McCarthy, Ph.D.
Free Press
May, 2010
Schwartz, along with co-authors Jean Gomes and Catherine McCarthy, makes a compelling case for a new kind of workplace, a better way of working and a more deeply satisfying way of life.
---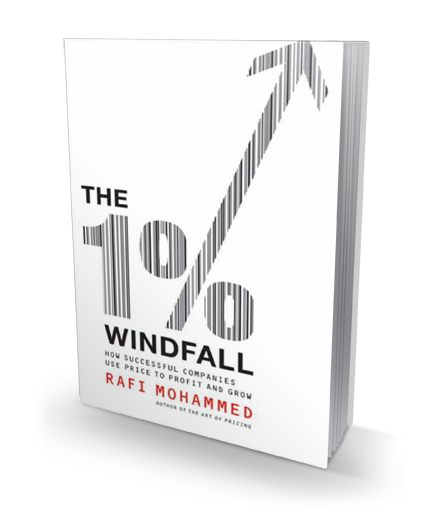 How Successful Companies Use Price to Profit and Grow
by Rafi Mohammed
HarperBusiness
March, 2010
A cogent and well researched follow up to Mohammed's first book, The Art of Pricing, widely regarded the definitive book on the subject. His new book goes a step further, offering the strategy surrounding pricing.
---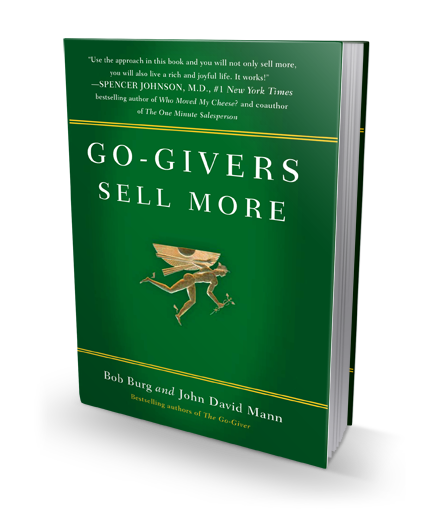 Subtitle
by Bob Burg and John David Mann
Portfolio
February, 2010
Authors Bob Burg and John David Mann give us a compelling look that proves giving is very often the best way of getting in business, and in life.
---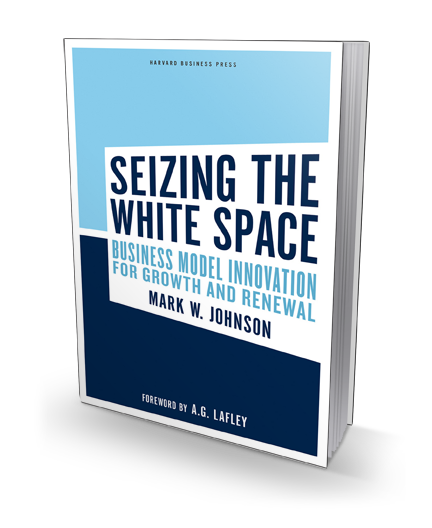 Business Model Innovation For Growth and Renewal
by Mark W. Johnson
Harvard Business School Press
February, 2010
Mark Johnson, Chairman of a high profile innovation consultancy, offers an in depth look at innovating new business models that turn opportunities into game changing moves.
---
Your 7 Triggers to Persuasion and Captivation
by Sally Hogshead
HarperBusiness
February, 2010
Part history, part pop culture with a heavy dose of what messages mean in business today, FASCINATE has its finger on the pulse of our distracted nation and offers a firm hand for organizations and individuals struggling to keep a toehold in our collective conscious.
---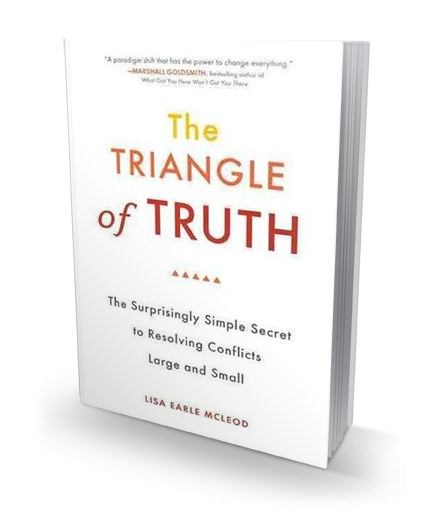 The Surprisingly Simple Secret to Resolving Conflicts Large and Small
by Lisa Earle McLeod
Perigee
January, 2010
Veteran journalist, author, corporate coach, consultant and speaker Lisa Earle McLeod, offers an elegantly simple model for resolving conflict whether your trouble exists in business, relationships, religion or politics. The triangle looks like this – your view is on one side, the other person's at the other side – the apex is a solution that's bigger and better than the sum of either argument. It's more than compromise – it is collaboration.
---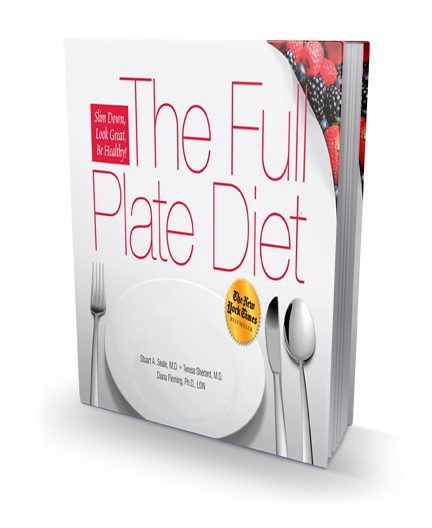 Slim Down, Look Great, Be Healthy!
by Stuart A. Seale, M.D., Teresa Sherard, M.D, & Diana Fleming, Ph.D.,LDN
Bard Press
January, 2010
MD's Stuart Seale, Teresa Sherard and licensed nutritionist Diana Fleming offer a simple, but powerful way to lose weight. Clear, concise and very easy to follow, it's appropriate for everyone from teens to seniors.
---
Using Lessons from Work to Succeed in Life
by Louis Upkins
Zondervan
December, 2009
Louis Upkins, a successful African-American entrepreneur with a wife and two children, offers harried working men and women a roadmap for a meaningful, resilient and successful marriage at a time when half of all unions in the United States end in divorce.
---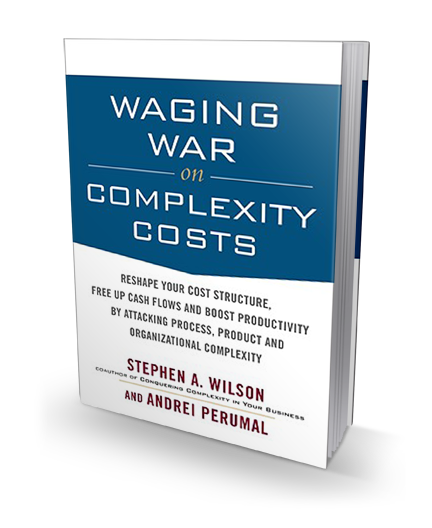 Reshape Your Cost Structure, Free Up Cash Flows and Boost Productivity by Attacking Process, Product and Organizational Complexity
by Stephen A. Wilson and Andrei Perumal
McGraw-Hill
November, 2009
The last two decades' explosive growth created massive complexities in companies and along with them, massive complexity costs. Using real life examples from companies like Procter & Gamble, Kraft and Motorola, Stephen A. Wilson and Andrei Perumal outline the six principles behind the costs and a four-part plan for attacking them.
---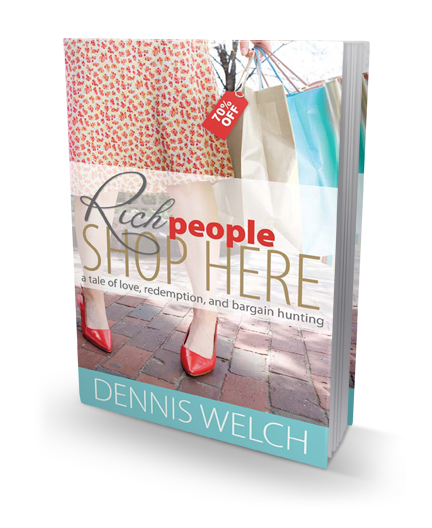 A Tale of Love, Redemption, and Bargain Hunting
by Dennis Welch
Intermedia Publishing Group
November, 2009
The story of Patsy Welch whose first 80 years have been filled with sadness, struggle, alcohol, death, and divorce. But that's not the way Patsy sees it. In the face of obstacles that would make others crumble, Patsy met adversity with a faith so strong and friendships so resilient it will forever change the way you see the world.
---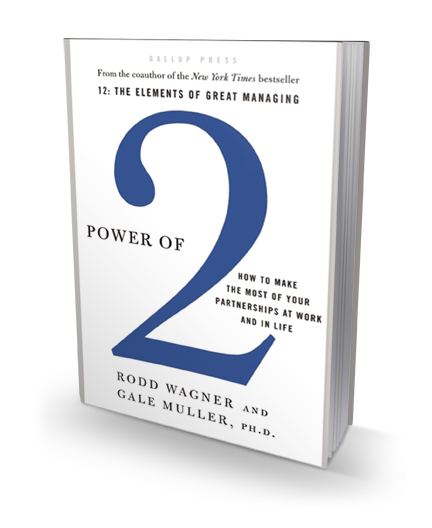 How to Make the Most of Your Partnerships at Work and in Life
by Rodd Wagner, Gale Muller, Ph.D.
Gallup Press
November, 2009
After five years of research, Gallup experts Rodd Wagner and Dr. Gale Muller crack the code for creating the most successful partnerships
---
The Leader's Guide to Navigating Major Career Transitions
by Michael Watkins
Harvard Business Press
October, 2009
Leadership-transition guru Michael Watkins shows how you can survive and thrive in all the major transitions you will face during your career, including promotion, on-boarding into a new organization, and making an international move.
---
Five Decisions that Drive Extreme Customer Loyalty in Good Times and Bad
by Jeanne Bliss
Portfolio
October, 2009
Customer experience expert Jeanne Bliss shares the five key decisions for creating companies that rise above and create an unbreakable human connection with their customers.
---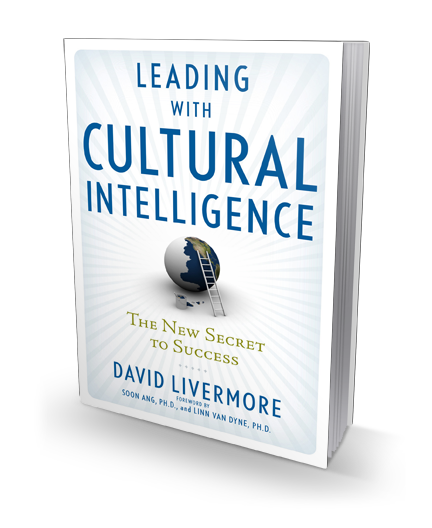 by David Livermore
Amacom
October, 2009
David Livermore breaks new ground, offering today's global workforce a specific, four-part plan to become more adept at managing across cultures.
---
How the Brain is Shaping the Future of the Internet
by Jeffrey M. Stibel
Harvard Business Press
September, 2009
Jeffrey Stibel shows how exceptional companies are using their understanding of the Internet's brainlike powers to create competitive advantage – such as building more effective websites, predicting consumer behaviors, leveraging social media, and creating a collective consciousness.
---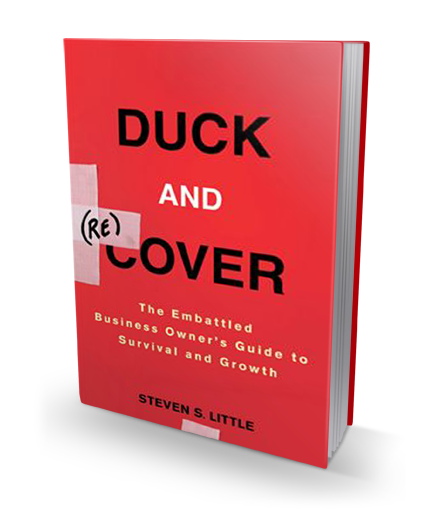 The Embattled Business Owners Guide to Survival and Growth
by Steve Little
Wiley
July, 2009
Duck and (Re) Cover is the ultimate business owner's guide to prevailing and prospering through tough economic times. It questions much of the "conventional wisdom" we all hear about recessions and instead offers an irreverently "common sense" approach to survival and growth in the midst of economic uncertainty.
---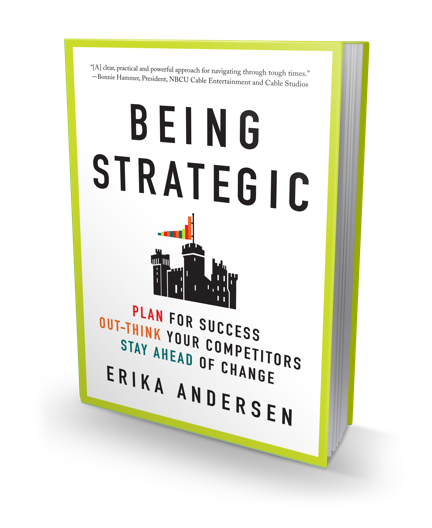 Plan for Success, Outthink Your Competitors, and Stay Ahead of Change

by Erika Andersen
St. Martin's Press
June, 2009
Being Strategic by Erika Andersen is a roadmap for consistently making choices that best move you toward your desired future. What's more, it explains why being strategic is worth the time and effort required, what's involved, and how to do it.
---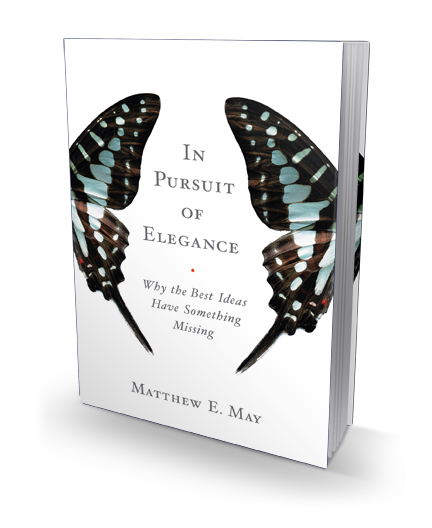 Why the Best Ideas Have Something Missing
by Matthew E. May
Doubleday
May, 2009
Former Toyota executive Matthew May digs deep into what he calls elegant solutions — those that combine surprising power and uncommon simplicity — that not only fix problems but also create value.
---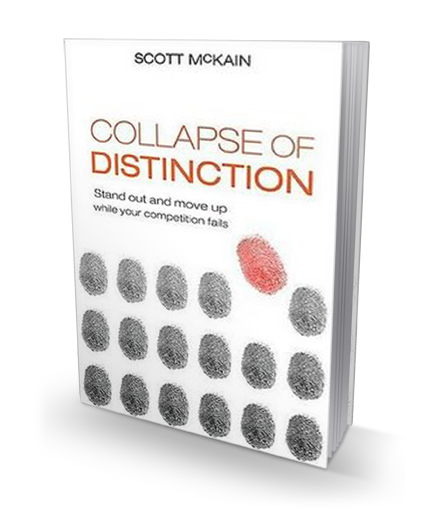 Stand out and move up while your competition fails
by Scott McKain
Thomas Nelson
April, 2009
Collapse of Distinction is a road map and primer to real growth and real change. And as author Scott McKain writes, "an economic downturn is tailor made for grabbing market share from your competitor."
---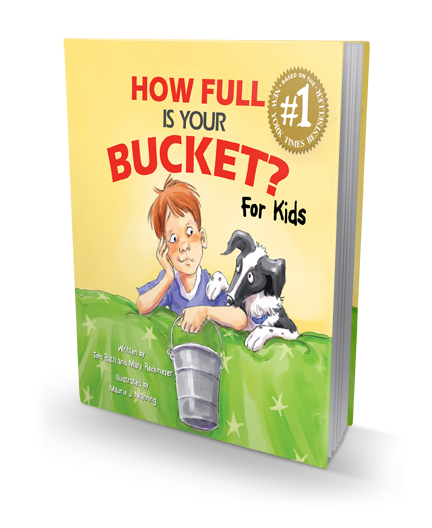 For Kids
by Tom Rath and Mary Reckmeyer
Gallup Press
April, 2009
How Full Is your Bucket? For Kids delivers the message of the power of positive words and actions to a younger audience, teaching kids that every moment matters and how each interaction they have affects their own sense of well-being and that of others.
---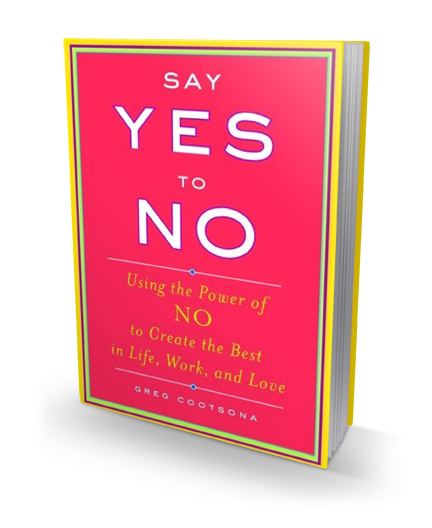 Using the Power of No to Create the Best in Life, Work, and Love
by Greg Cootsona
Doubleday
March, 2009
A new book by pastor Greg Cootsona offers us all a permission slip to say no — to create the space and time for the things and the people that really matter to us.
---
Earning Loyalty in a Compulsion-to-Compare World
by Jill Griffin
Jossey Bass
March, 2009
Customer loyalty guru and award-winning author Jill Griffin offers an essential guidebook for customer loyalty's big, new threat, the "compulsion -to-compare" in the age of Google.
---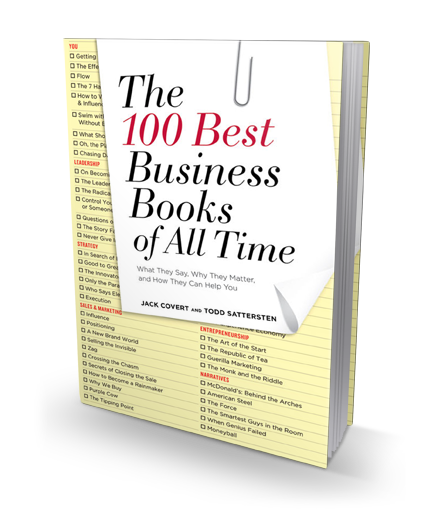 What They Say, Why They Matter, and How They Can Help You
by Jack Covert and Todd Sattersten
Portfolio
February, 2009
After years of reading, evaluating, and selling business books, Jack Covert and Todd Sattersten are the most respected experts on the category. Now, they have chosen the 100 best business titles of all time–the ones that deliver the biggest payoff for today's busy readers.
---
You Already Know Everyone you Need to Know
by Bob Beaudine
Center Street
January, 2009
Bob Beaudine delivers a much needed dose of optimism, along with a prescriptive plan for getting ahead.
---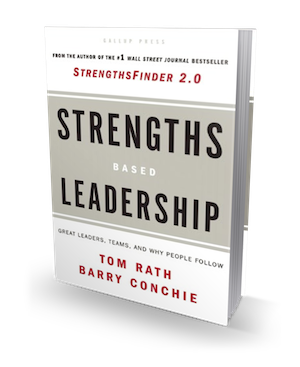 A Landmark Study of Great Leaders, Teams, and The Reasons Why We Follow

By Tom Rath and Barry Conchie
Gallup Press
January, 2009
Nearly a decade ago, Gallup unveiled the results of a landmark 30-year research project that ignited a global conversation on the topic of strengths. More than three million people have since taken Gallup's StrengthsFinder assessment, which forms the core of several books on this topic, including the #1 international bestseller StrengthsFinder 2.0.
---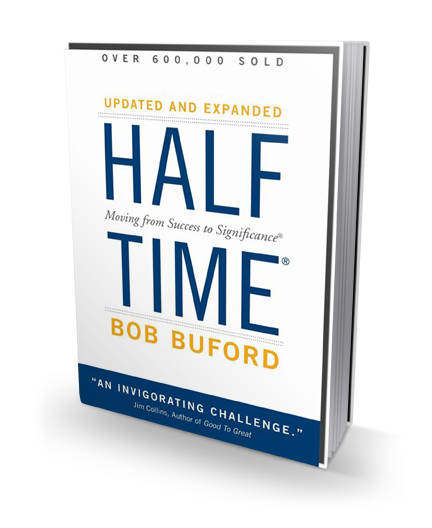 Moving From Success to Significance
by Bob Buford
Zondervan
January, 2009
Widely embraced by leaders worldwide, Halftime gave rise to a movement that allowed the successful to evaluate their lives, often around the time they hit 50, and make changes to their lives and their life's work that considered the lasting mark they wished to leave behind.
---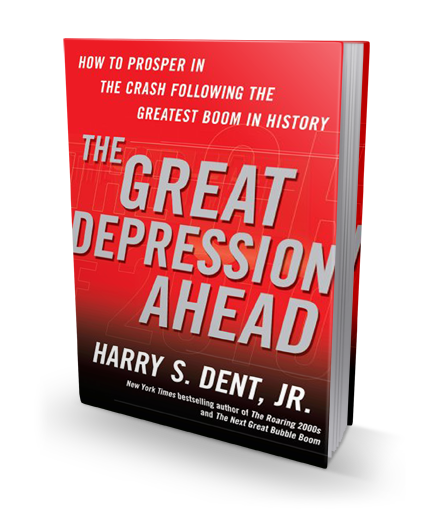 How to Prosper in the Crash that Follows the Greatest Boom in History
by Harry S. Dent Jr.
Free Press
January, 2009
Harry S. Dent predicts that our economy is on course toward a major depression, not unlike the one that struck Japan a decade ago.
---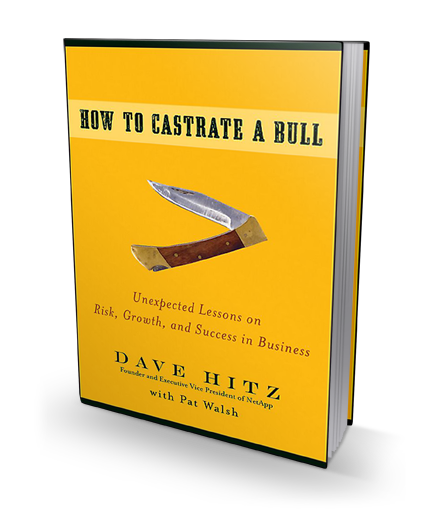 Unexpected Lessons on Risk, Growth and Survival
by Dave Hitz with Pat Walsh
Jossey-Bass
January, 2009
Hitz and collaborator Pat Walsh tell the compelling tale of their tech company, NetApp's creation, search for funding, struggle for survival, and ultimate success.
---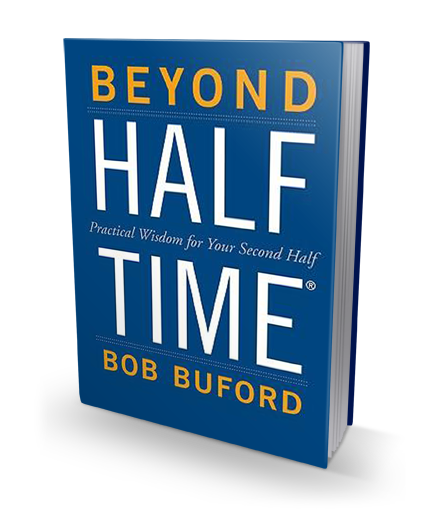 Practical Wisdom for Your Second Half
by Bob Buford
Zondervan
January, 2009
Beyond Halftime is Buford's report from the front lines of living the life that his first book inspired for so many.
---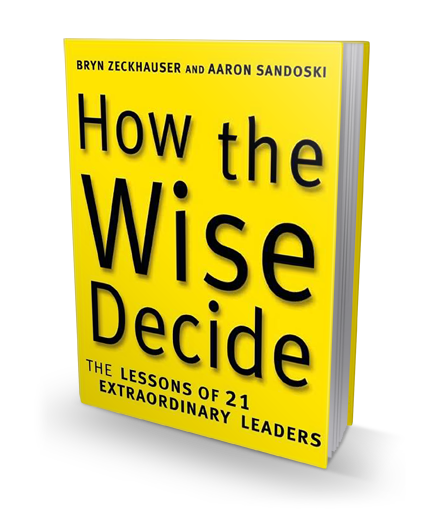 The Lessons of 21 Extraordinary Leaders
by Bryn Zeckhauser and Aaron Sandoski
Crown Business
September, 2008
Bryn Zeckhauser and Aaron Sandoski, Harvard MBAs who are also alumni of the powerhouse consulting firm McKinsey & Company, found that despite their elite training, they felt ill-prepared to make the countless business decisions their work demanded. So they set out to fill the void in their business training, spending three years speaking to 21 of the world's most renowned leaders, from CEOs to Prime Ministers, to get the collective wisdom of leaders known for their ability to steer everything from companies to countries, in good times and bad. These are the lessons they learned.
---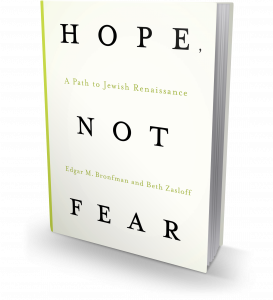 A Path to Jewish Renaissance
by Edgar M. Bronfman and Beth Zasloff
St. Martin's Press
September, 2008
A distinguished Jewish leader and philanthropist argues for openness and joy to reinvigorate Judaism in America.
---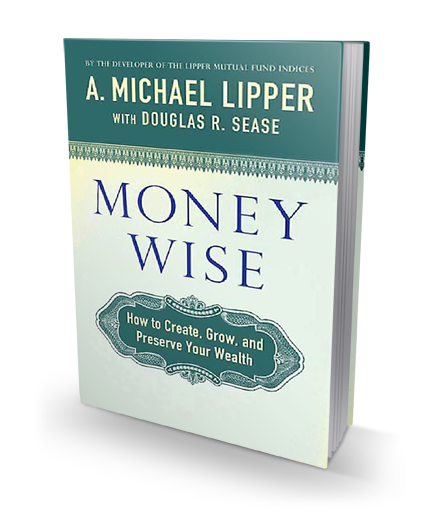 How to Create, Grow, and Preserve Your Wealth
by A. Michael Lipper with Douglas R. Sease
St. Martin's Press
September, 2008
This legendary Wall Street Journal investor and inventor of the Lipper Averages, reveals how to gain, keep, spend, grow and bequeath wealth.
---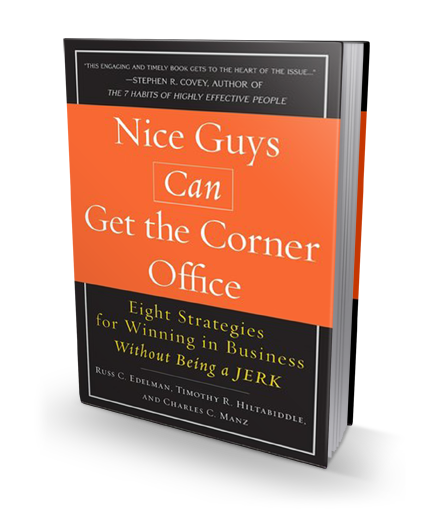 Eight Strategies for Winning in Business Without Being a JERK
by Russ Edelman, Tim Hiltabiddle, and Charles C. Manz
Portfolio
July, 2008
A contrarian look at why being a nice guy in business and life has more advantages than suggested by the conventional, and very dated, business wisdom which has long held that "nice guys never get ahead."
---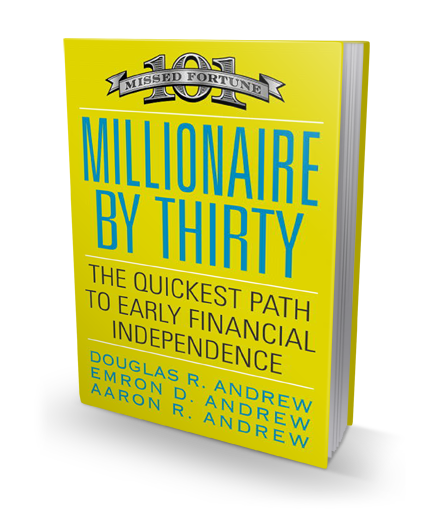 The Quickest Path to Early Financial Independence
by Douglas R. Andrew, Emron D. Andrew, Aaron R. Andrew
Business Plus
May, 2008
Douglas R. Andrew, Emron D. Andrew, and Aaron R. Andrew offer a not-your-parents-approach to managing money and generating wealth for those still juggling student loans, new credit cards and the monthly rent.
---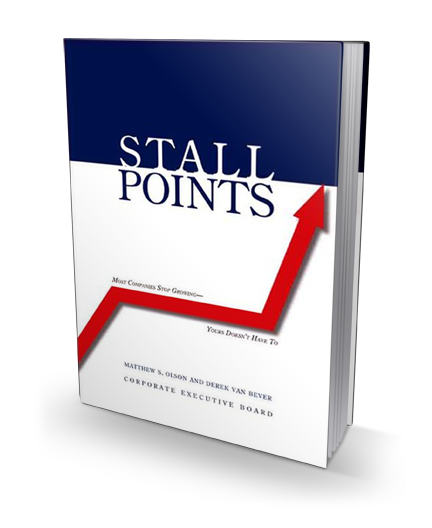 Most Companies Stop Growing — Yours Doesn't Have To
by Matthew Olson and Derek van Bever
Yale University Press
May, 2008
Matthew Olson and Derek van Bever of the Corporate Executive Board explore the issues surrounding growth stalls as a growing number of big companies reach what the authors have identified as the "danger zone" for continuing to grow.
---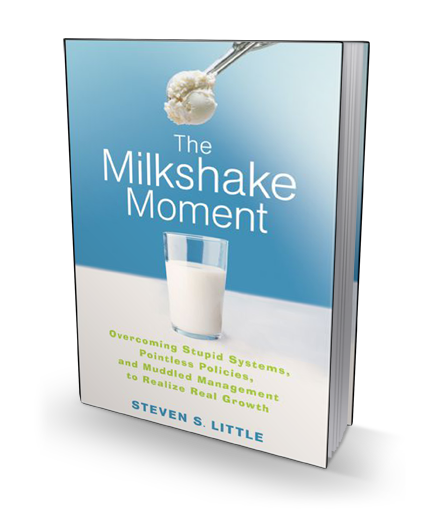 Overcoming Stupid Systems, Pointless Policies and Muddled Management to Realize Real Growth

by Steven Little
Wiley
May, 2008
Growth expert and widely acclaimed speaker Steven S. Little sheds new light on the problem of realizing sustainable growth with his cogent, crisp and irresistibly appealing new book.
---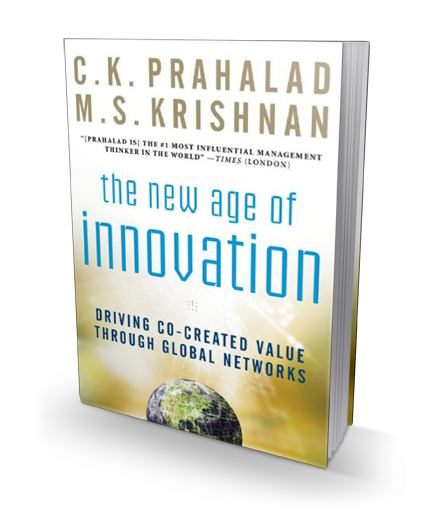 Driving Co-Created Value Through Global Networks
by C.K. Prahalad and M.S. Krishnan
McGraw Hill
May, 2008
C.K. Prahalad argues that organizations must build their strategy around technology and business processes and use all means at their disposal, including outsourcing, to get the best systems possible. Once these systems are in place, the rest of the organization must revolve around them.
---
The Proven Way to Hire, Inspire and Recognize Your Employees and Achieve Remarkable Results
by Jack Mitchell
Hyperion
March, 2008
Jack Mitchell, co-owner of several well-known and family owned clothing stores and author of a bestselling book on serving customers, is on a crusade to bring back the good, old fashioned hug.
---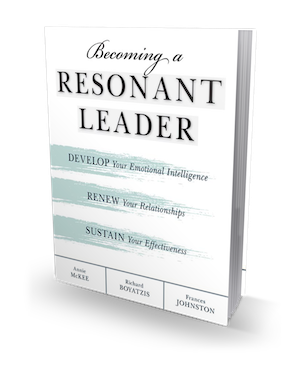 Develop Your Emotional Intelligence, Review Your Relationships, Sustain Your Effectiveness
by Annie McKee, Richard Boyatzis and Frances Johnston
Harvard Business School Press
March, 2008
Today's leaders are facing more pressure than ever before. Even the best and strongest are being forced to balance the strain of driving quarterly results or short term political gains while dealing with tumultuous economic and political climates. They need help and direction to face the challenges ahead.
---
What a Billion Muslims Really Think
by John Esposito and Dalia Mogahed
Gallup Press
March, 2008
John L. Esposito, one of the leading experts on the Muslim world, and Dalia Mogahed, Gallup's executive director of Muslim studies, offer readers an evidence-based understanding of extremism, the role of women in Muslim societies, Islam, and democracy, and what more than a billion Muslims really think about the West.
---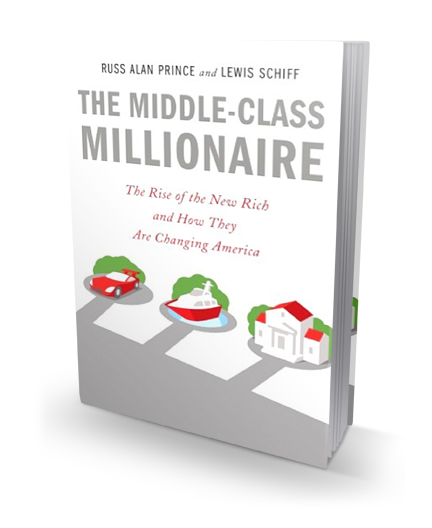 How the New Rich Are Transforming America
by Russ Alan Prince and Lewis Schiff
Currency/Doubleday
February, 2008
In this groundbreaking book, Russ Alan Prince and Lewis Schiff examine the far-reaching impact of the middle class millionaires – people who enjoy a net worth ranging from one to ten million dollars who have earned rather than inherited their wealth.
---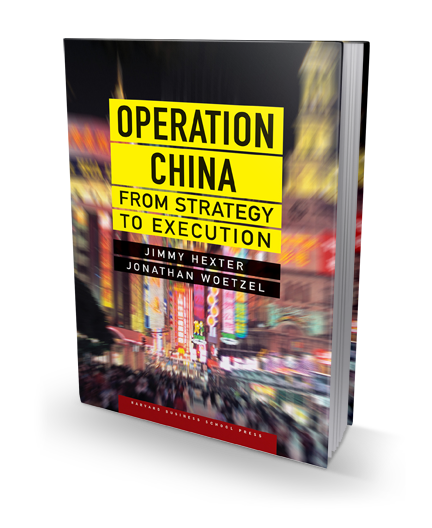 From Strategy to Execution
by Jimmy Hexter and Jonathan Woetzel
Harvard Business School Press
December, 2007
With 460 of the Fortune 500 companies currently operating in China, McKinsey executives Jimmy Hexter and Jonathan Woetzel carefully examine the fluid business environment and the urgent need for strategy to give way to flawless execution.
---
Creating Value At The Employee Customer Encounter
by John H. Fleming, PhD and James Asplund
Gallup Press
November, 2007
Six Sigma transformed the manufacturing side of business, bringing excellence, quality and conformity to finished goods. Human Sigma will bring the same excellence to the greatest challenge in business today – managing people.
---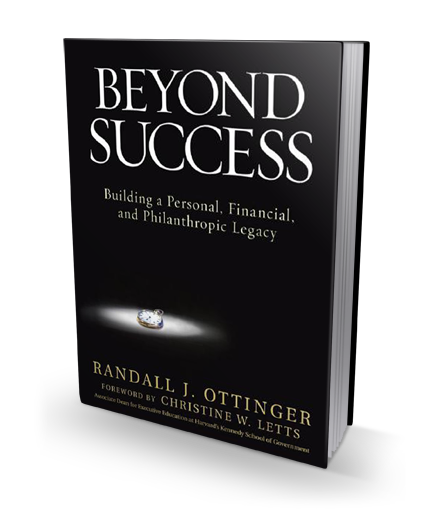 Building a Personal, Financial, and Philanthropic Legacy
by Randall J. Ottinger
McGraw Hill
October, 2007
This book offers a new model for those who want to ensure not only their own future, but also make sure that their money is used in a way that matters. Ottinger's personal story of managing his family's wealth and philanthropic efforts, coupled with the book's cogent and practical advice will appeal to this large and growing audience.
---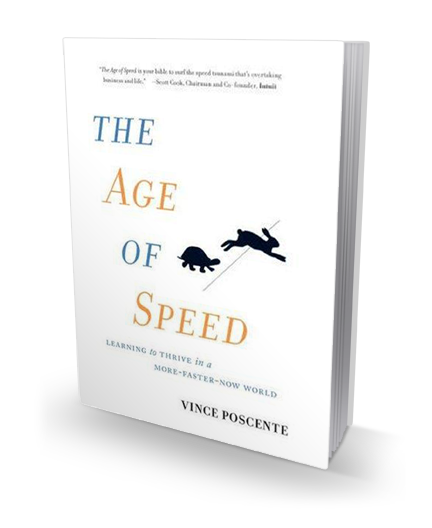 Learning to thrive in a More-Faster-Now World
by Vince Poscente
Bard Press
September, 2007
For everyone feeling trampled by the speed of life and business, author Vince Poscente reveals how to get ahead of the rush once and for all. Unraveling the notion that in today's world we need to slow down, Poscente illustrates why harnessing the power of speed is the ultimate solution for those seeking less stress, less busyness, and more balance.
---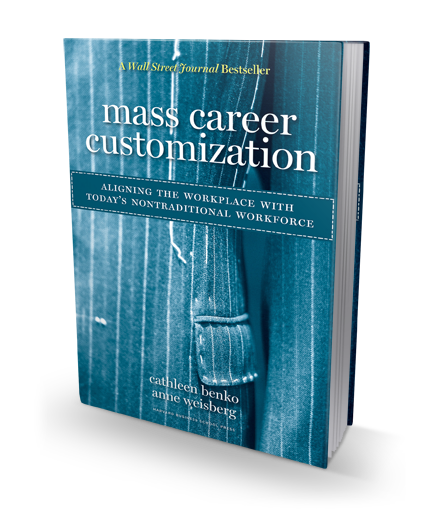 Aligning the Workplace with Today's Nontraditional Workforce
by Cathleen Benko and Anne Weisberg
Harvard Business School Press
September, 2007
A wake up call to corporate America that the time is overdue for a shift in the workplace to better suit the increasingly scarce and knowledge-driven labor force.
---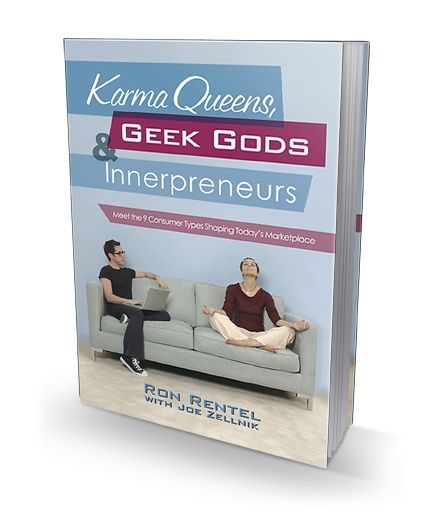 Meet the 9 Consumer Types Shaping Today's Marketplace
by Ron Rentel with Joe Zellnik
McGraw-Hill
June, 2007
Ron Rentel looks at nine of the most common consumer types and offers an expert slant on what and why than buy.
---
The New Imperative for Growth In the 21st Century Organization
by Lowell L. Bryan
McGraw Hill
June, 2007
Two top McKinsey executives dictate a redesign of corporate structure so that today's companies are getting the maximum value from the talent, knowledge, relationships and skills of their workforce.
---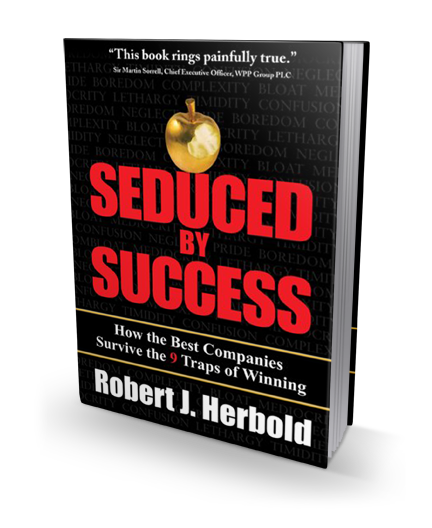 How the Best Companies Survive the 9 Traps of Winning
by Bob Herbold
McGraw Hill
May, 2007
Bob Herbold takes a close look at 44 companies, and not only makes a powerful case for why success can be a serious business vulnerability but he also offers prescriptive advice for avoiding the nine most common pitfalls along the way.
---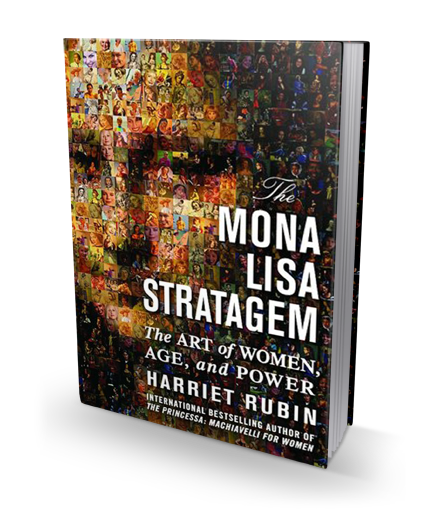 The Art of Women, Age, and Power
by Harriet Rubin
Warner Books
May, 2007
Harriet Rubin looks to history to boldly proclaim that women need no longer wrestle with time to try to slow its destructive force—but should instead consider it a crucial element in reaching their peak of power.
---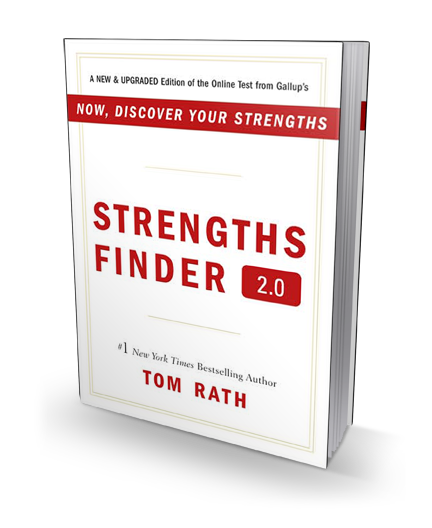 Now, Discover Your Strengths
by Tom Rath
Gallup Press
March, 2007
The StrengthsFinder exam, is an online assessment that helps readers identify their top five talents and learn how to use them to their best advantage. Strengths Finder 2.0 will make the test more valuable to readers and offer new strategies and a top 10 list of action items so that readers can use their strengths at work every day.
---
by Rodd Wagner and James K. Harter, Ph.D.
Gallup Press
November, 2006
12: The Elements of Great Managing is the long-awaited sequel to the 1999 runaway bestseller First, Break All the Rules. Grounded in Gallup's 10 million employee and manager interviews spanning 114 countries, 12 follows great managers as they harness employee engagement to turn around a failing call center, save a struggling hotel, improve patient care in a hospital, maintain production through power outages, and successfully face a host of other challenges in settings around the world. Authors Rodd Wagner and James K. Harter weave the latest Gallup insights with recent discoveries in the fields of neuroscience, game theory, psychology, sociology, and economics. Written for managers and employees of companies large and small, 12 explains what every company needs to know about creating and sustaining employee engagement