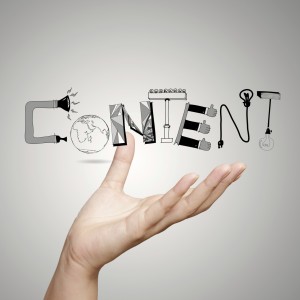 There is no question that the Internet and the ensuing flood of media outlets that came with it has reshaped the media landscape as we once knew it.  Big media has, in large part, given way to a new, democratized space where thousands of outlets are popping up and becoming an increasingly powerful force in creating and shaping public awareness.  The jury is still out on where we will consume news and entertainment moving forward, but at least one thing is clear – the demand for quality content will grow faster than the size of almost any editorial staff in the country.  That spells opportunity for anyone with a story, a book, a mission or a brand to promote.
How We Got Here
In 2008, one in four media jobs disappeared according to a study by Forrester Research.  What's more, the journalists who survived the drastic cuts found themselves not only doing the work of several reporters, but taking on a new duty as well – filling the seemingly infinite online space where their publication or station had also set up shop.  A recent check reveals that nearly all of the newspapers in the top 50 markets have an online edition, more evidence that a seismic shift is not just underway, but has already taken place.
As publicists who spend our days working to secure media coverage for authors and thought leaders, we can reliably report that staff cuts coupled with that vast online space has resulted in a sharp uptick in the requests for authors to contribute in the form of blogs, bylines, guest columns and even Op Eds. Five years ago, it was rare to be invited to contribute to a prestigious news outlet.  Today, it is nearly commonplace.  Getting the media's attention very often now means securing an invitation or assignment to write about your own book.  Those with the time and ability to craft good, timely stories hold a decided advantage in today's promotion game.
The Beauty of the Byline
Asking our authors to write more when they generally arrive on our doorsteps having just written an entire book, is often not an easy moment.  After all, it is unlikely that Michael Porter or Peter Drucker were asked to tap out a 750-word piece on the key ideas in their latest works.  But, alas, that is what has become of much of the book coverage that remains.  That business bookshelf in your favorite magazine has probably been replaced by an infographic and the Q/A feature in the local paper has likely morphed into a guest column.
Rather than bemoaning the burden of creating content, let's try to flip our perspective and focus on the positive part of this new demand.  Here are some of the truly valuable aspects of the raging editorial appetite:
Writing about your book or idea absolutely guarantees that it is portrayed positively, as even the most modest among us would never undermine our own work.
You will never run the risk of having your idea or intent misconstrued or your quote taken out of context.
Writing more about your subject area, or examining it from a different perspective for a different audience, can inspire you to think about core concepts in new ways. These vantage points might be the basis for your next book or the inspiration for a new, lucrative product offering.
Contributed pieces allow you to build momentum for your idea. Those guest contributions and bylined blogs can be used as leverage with larger, traditional media outlets, proving that your idea has merit and is, in fact, attracting attention.  This evidence gives you a better chance at being booked for that dream interview.
A guest column or byline can and should be reposted to your own website and to your social media accounts such as LinkedIn, effectively multiplying its reach and ensuring that you get the maximum amount of exposure for your effort. Archiving your content is an invaluable habit and one that elevates your platform significantly.
Content is a solid and valuable commodity in a very confusing landscape and one worth committing to beyond the pages of your book.  While many sit on the sidelines, waiting for the media to come to them, or for the dust to settle as the virtual and physical worlds battle it out, you can opt to be productive.  Retreat to your keyboard and you will be rewarded.
---